Hello there, are you looking for some Tracey Carter Music? Check out this song that was produced for Victory Outreach South Africa Run 4 Hope. It is fire. You can read Tracey Carters' Testimony here.
Interviewed by Pastor Dre Henderson
10 October 2023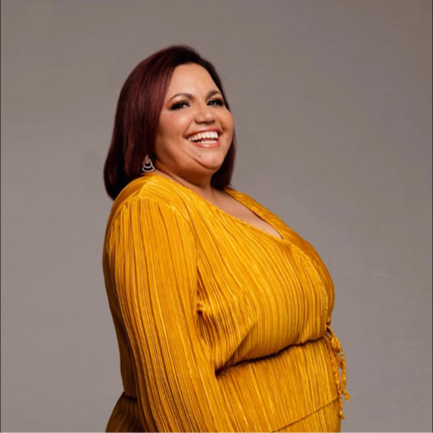 Tracey says that she has been singing for as long as she can remember but has been singing professionally for 25 years.
How did you get involved in music?
Music has always been second nature for Tracey. She performed on stage for the first time when she was 4 years old and learned to play an instrument at 6 years old.  
At the age of 12, she started to lead in worship and began writing songs at age 16. Tracey says that music always spoke to her and thus she was always eager to learn more.
What new projects are you currently working on?
Tracey and her family strongly felt that God was calling them to do something new. She felt that God called her to Victory Outreach because it aims to reach the lost and broken-hearted.
She says that sometimes we become so preoccupied with our own lives that we forget we have a mission as Christians. Our mission is to reach the world for Jesus.
One of the ways Victory Outreach International reaches many people is through an initiative called Run 4 Hope, this annual event helps to raise funds for World missions.
Tracey says she was asked to write a song and when she wrote a song for this year's Run 4 Hope event. She felt like in producing this song, she contributed to reaching people for Jesus.           
A word of encouragement from Tracey:
"I would ask, if you believe that you've been called then my question to you is, what have you got to say? because that's what's going to sustain you. That's what's gonna make you stand out. That's what's gonna make people gravitate towards you because you know it can't just be about the music.
There are thousands of people out there who love music, love making music and who might never be heard. Never be seen but you know if you've got something to say, if you know what is in your heart.
What's your message, what's your authenticity, what makes you unique and what's that thing that's in your heart that you're wanting to share.
What impact are you wanting to make in music? How are you going to do it differently that are going to make people sit up and listen to you and I think that's what's important you know.
When Jesus came, he had a message. Not only did he have a message, but he had a strategy and it's his message plus his strategy that caused people to stop and follow and stop and listen so yeah. What's your message and what's your strategy?"
Listen to "Tracey Carter Testimony – Run 4 Hope Song Special Edition" on Spreaker.
For more information about our church, go to our website at:
Third Wave Nights – Fridays at 19:00pm
GANG services @17h00 every Sunday
Sunday morning service at 08:00am & 10:00am
For more information about our Recovery Homes
Contact details are:                                          
061 407 9474/021 691 9575
You can also visit our contact us page.
Thanks for listening family. Stay blessed and stay connected.
If you missed out on today's radio segment, click here to listen to the full audio version of this testimony: