Testimony of Trevor Mohamed
22 March 2023  
Trevor says that before he came to know the Lord he was lost and without purpose. He grew up in Pretoria and while he was still on school, he was already involved in criminal activities.
He was involved in violence, robbery and selling drugs. He says that looking back he was either going to lose his mind, die or head straight to jail.
Today he is just so grateful to God for His grace and for saving him.
Trevor came to know the Lord through the Mens Recovery Home. He says that the men who came back from being in the home just looked different, they finished the program looking like they had a glow and that's what he also wanted for himself.
The day had finally come where he was just tired of the life he was living. He remembers just prior to that he was on the verge of giving up but he went to the Christian Recovery home where Jesus set him free and now nine years later he is restored through the power of Jesus Christ.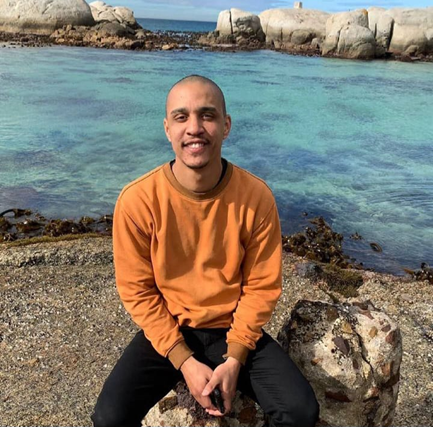 On Good Friday 7th April and Easter Sunday 9th April, Trevor will be helping to showcase an Easter Production titled Guilty – Who Killed The King at Victory Outreach Cape Town which highlights the struggles ordinary people face.
It also showcases the biblical days when Christ was walking the earth. It highlights how all sins are the reason Jesus had to die on the cross of calvary.
The showings will be @7pm on Friday the 7th April & 8am and 10am on Sunday the 9th April.
For more information contact: 061 407 9474
The Easter production will be free of charge and it is aimed at reaching people for Christ. We invite every and anyone to come and witness how the spirit of God can move within your life.
Bring a friend, a neighbor, anyone in need of the presence of God. At Victory Outreach we are a place you call home and a people you call family.                                                                                                          
Listen to "Trevor Testimony – Guilty Easter Production March 22nd 2023" on Spreaker.
For more information about our church, go to our website at:
Third Wave Nights – Fridays at 19:00pm
Sunday morning service at 08:00am & 10:00am
For more information about our Recovery Homes
Contact details are:
021 691 9575 / 061 407 9474
You can also visit our contact us page.
Thanks for listening family. Stay blessed and stay connected.
If you missed out on today's radio segment, click here to listen to the full audio version of this testimony: