Are you looking for Rehab Centers in Cape Town, then you have come to the right place.
Victory Outreach Recovery Home are seeing lives changed, families restored and people getting back their dignity.
The Amazing thing is that our recovery homes are FREE of charge.
Here is a tesimony of a life that has been changed in our Victory Outreach FREE recovery homes.
Testimony of Nathan Charles
1 February 2023
Nathan says that the life he lived before knowing Christ was a messed up one in which he had no purpose. Even before entering high school, he was already drinking and smoking dagga.
It was in high school where he formed part of a group and started using hard drugs like tik, heroine and mandrakes. By the age of twenty he was messed up and homeless,
having no purpose, hope and direction. He explains that he simply did not know how to overcome his addiction. Many attempted but failed in helping him because his focus was just to obtain his next hit.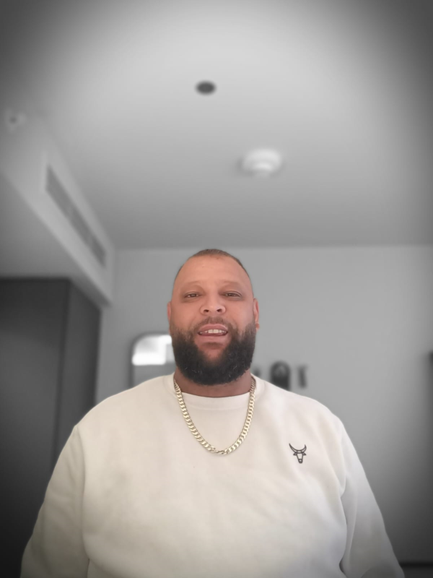 "I remember I got locked up for the weekend, came out the Monday and went home.
My parents did not want me to come into the house, so I sat in front of the door. I then heard people coming down, making a noise, and started to testify about Jesus and I can remember my mom coming saying, you need to listen to this, and those people started to evangelize and minister.
One of my friends that is now the pastors wife in Wynberg, sister Crystal, was in the recovery home. She told me about the recovery home at Victory Outreach and I was then able to go in. God changed my life there and set me free from my addiction.
God is currently using Nathan at Victory Outreach Johannesburg. He moved his family to Johannesburg to serve as a missionary. He has been there for eight years. He has a passion for the youth, and he enjoys encouraging and motivating them to be all God has called them to be.
"I want to encourage someone to never give up. When all hope felt like it was gone for me, I went into the recovery home and was delivered from drugs. Never give up, never push the drug addict aside, never push the hurting aside.
God has a plan for their lives. And to the moms and dads, continue to pray for them and be by their side and help to get into a place like the recovery home, where God himself can restore them."
Listen to "Nathan Charles Testimony – February 1st 2023" on Spreaker.
For more information about our church, go to our website at:
Third Wave Nights – Fridays at 19:00pm
Sunday morning service at 08:00am & 10:00am
Tune in to our TV program Treasures on TBN Yethu Channel 364 every Friday night @ 8:30 pm.
For more information about our Recovery Homes
Contact details are:
021 691 9575 / 061 407 9474
Thanks for listening family. Stay blessed and stay connected.
If you missed out on today's radio segment, click here to listen to the full audio version of this testimony: www.vocapetown.net/radio