Testimony of Jordan
04 May 2022
Born in the city of Liverpool, at the age of 14 he committed a crime and was sent to 'young offenders'. Addicted to heroin, his crimes got worse and more violent.
Stealing from friends and family, living a hectic life, his family eventually got tired of him. One Sunday afternoon, whilst selling drugs on an open field, his mother came from church, walking past him. Being saved for over 25 years, his mother tried to convince him to go into the Recovery home, but he refused. As he was sitting there on the field, he started thinking that he really needs to change his lifestyle. He decided to go into the Victory Outreach Liverpool Recovery Home. He was introduced to Jesus Christ and his life was never the same again. "He not only changed my heart, but my mindset and everything in my life" Jordan stated.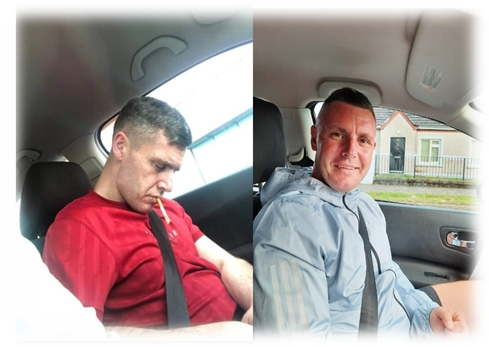 He started giving his testimony to his friends and they all got saved and joined the Recovery Home. His two sisters also gave their lives to Jesus. He's believing God to fulfil His promise that He will restore the lives of his brother and his sons' as well.
God is not just using him in Ireland and Liverpool, but now he finds himself in Cape Town, South Africa, being trained to be a leader. Currently he is leading the discipleship-home, helping others to fulfil God's promise in their lives as well.
For more information about our church, go to our website at:
Wednesday Gang nights at 19:00pm – Ps Ryan Kuklinski
Thursday Unity Service at 19:00pm
Friday evening: Special movie: Sonny – 06th May 19:00pm
Saturday morning – Women's Prayer 09:00am w/ Sis Julie Arguinzoni
Sunday morning service 08th May 2022 starts at
08:00am – Ps Ryan Kuklinski
10:00am – Ps Sonny Arguinzoni
Sunday evenings at 17:00 pm – No service
For more information about our Recovery Homes
Contact details are:
021 691 9575 / 061 407 9474
Thanks for listening family. Stay blessed and stay connected.
If you missed out on today's radio segment, click here to listen to the full audio version of this testimony:
If you are blessed by this testimony you can read more here.