Victory Outreach Recovery Home – Changing Lives
Drug Rehab changing lives since 1967
Our Cape Town drug rehab program has been in existence for over 9 years. At Victory Outreach we specialize in reaching out to the inner cities of the world. We have seen a countless number of lives changed through the Power of God. Our free drug rehab has seen countless of drug addicts set free, lives changed, and families restored. We are a free residential drug rehab that focuses on getting the spiritual life of the individual together.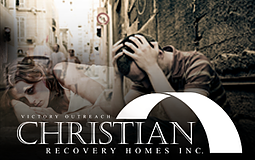 We are one of the few free drug treatment programs available in South Africa. Our Cape Town facility is located at 2 Bellmore Avenue in Penlyn Estates and can be reached by calling (021) 202-4850. If you are someone you know is bound by drug addiction there is hope. Please don't hesitate to contact us by phone or by filing out our contact form on our website.
The Victory Outreach Rehab Program is not only a drug rehab but it is a ministry of the local church. The Home provides a residential, Christian environment for men and women. The purpose of the Home is to reclaim, redeem, and restore lives that have been destroyed or disrupted by drugs, alcohol and/or other substance abuse by establishing three essential values; a commitment to Christ, restoration of the family and a positive work ethic.
Here are some amazing stories of how successful people have become after completing the Victory Outreach Drug Rehab .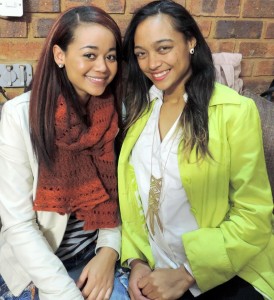 My name is Madanieya Nehata and 8 years ago I was known as a drug addict and menace to society. Caught up in drug addiction I thought that my life would end through an overdose, suicide or murder. I never thought that there was a way out of my life of drug addiction, but God said otherwise. He set me free from drug addiction even though I was Muslim. He restored me to my family whom I ran from and He gave me new hope for life. Now I have a reason to live. Today I serve as a missionary in the city of Pretoria helping other drug addicts experience the freedom of Jesus Christ and share that religion can not keep you from finding the Love of God.
Click here to visit our page of real life testimonies that have been changed by the power of God.
We currently have drug rehab centers in  Cape Town, Pretoria,  Johannesburg and Mitchell's Plain areas. We are the recognized leader in the field of sustainable transformation ministry. Since 1967 we have helped thousands of people take control of their lives.From our simple beginning, we have grown into an international organization, carrying the hope and message of Jesus Christ to the four corners of the earth.
Throughout the years, we have strived for excellence. We have reorganized our corporate structure to enhance administration and facilitate growth. We have provided state of the art training for our pastoral staff and leadership, and have raised the expectations of our staff to new levels of proficiency. We have taken steps to make sure our legacy  continues for generations to come.
In over 700 Victory Outreach churches and centers worldwide, it is compassion that triumphs…faith that endures.
We have been around since 1967 founded by Pastor Sonny and Julie Arguinzoni. We started in East Los Angeles and has now grown to a world wide movement which is focused on reaching the inner cities of the world with the message, hope and plan of Jesus Christ.
The History
Since their humble beginning in 1967, Victory Outreach grew from one church to a worldwide network of over 700 churches and ministries, with locations across America and in 30 countries from the Philippines to the Netherlands. They have grown into one of the largest inner-city ministries in the world meeting the needs of people from all walks of life.
For over 48 years, we have trained and equipped men and women to reach their full potential in life, whether it is establishing a church, building a career, or growing and nurturing a family. The following timeline illustrates the growth and development of Victory Outreach International. In 1967, their vision was to reach East Los Angeles. This vision broadened to include California, then all of America, then the entire world.
Reaching Los Angeles
Victory Outreach began by Sonny and Julie by inviting drug addicts from their local community — people they did not know — into their own home.

They shared the basic truth of the Gospel: God loves you and that he had the power to change their lives. Victory Outreach was born and began to flourish.
Reaching California
In the early 1970s, members of Pastor Sonny's church felt an overwhelming sense of destiny: They dared to believe God and stepped out in faith starting Victory Outreach churches across California. They had little financial support, and in some cases, had no friends or contacts in cities they embraced as their own. Faith began to swell in the heart of every Victory Outreach member.
Reaching America
In the 1980s, Victory Outreach emerged to the forefront of mission-focused ministries. Churches were planted across America. Some of the churches began to grow and this success spurred the next daring move: A cross-cultural church planted in Amsterdam, Netherlands and in Mexico.
Reaching the World
From the 1990's onward, it has been a time of explosive growth for the ministry, both in the U.S.A. and abroad. Currently, a full one-third of all Victory Outreach churches planted are overseas which has added a strong international flair to the ministry. However, the primary focus of the ministry continues to be meeting needs within the inner cities of America.
They are poised on the brink of a new era of growth and development. The ministry of Victory Outreach is as exciting today as was the day it was founded over 48 years ago.
Victory Outreach Drug Rehab in South Africa