Check out this Powerful testimony of Zoe Carter. A young lady who is on fire for Jesus.
Interviewed by Pastor Dre Henderson
1 November 2023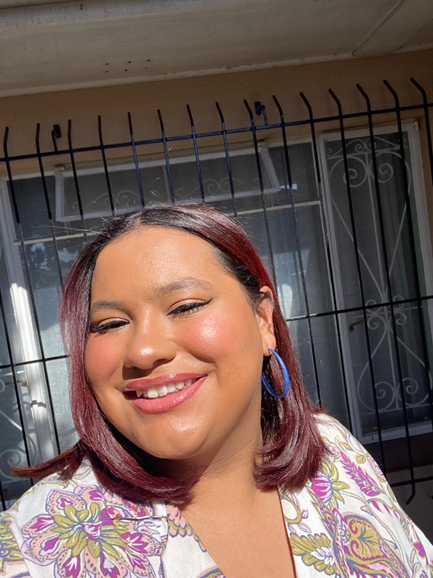 How was it being brought up in ministry?
Zoe says that being brought up in ministry was somewhat quite easy in her younger years. She says that she had witnessed how her family ministered in an unconventional way through creative arts which made her realize that God can be served in more than one way.
How did you come to experience God on your own and what is doing in your life today?
Zoe says that she became more knowledgeable on the things of God and that God became very tangible and prominent in her life. She also credits her parents for always encouraging her to find God for herself.
At what point did you decide to give your life to God?
Zoe says her grandfather always asked her if she was saved and has dutifully walked her through the Sinner's Prayer multiple times.                           
What is God doing in your life today?
Zoe says that she and her family has joined Victory Outreach church, and that God has been using her life in a mighty way. She has been privileged to be part of the worship team and has been involved in the admin department from time to time, which has awoken a new passion. Zoe says this year she also has had the privilege of going to America for three months where she helped to spread the gospel in a unique way.
Words of encouragement from Zoe:
"Do not let someone else dictate your relationship with God because at the end of the day it's your relationship and you need to discover what connects you with Him the most and to not just follow to one-size-fits-all or cut-and-paste-journey from someone else.
A relationship with God is something that you need to discover on your own and you need to learn on your own and get to know Jesus on your own.
So don't feel pressured to fit a certain picture or look because someone else said so and just know that yes maybe you're gonna be an outlier in your social circle but at the end of the day we were all made to stand out and be our own individuals.
So, maybe not being invited to that party is a good thing in the long run. Yeah, so please don't ever feel that need to fit into a certain picture or look a certain way or say certain things to be a Christian.
You can be you and God wants you to be your own individual unique self because there's not just one way to be a Christian ."
Listen to "Zoe Carter Testimony – November 1st 2023" on Spreaker.
For more information about our church, go to our website at:
Third Wave Nights – Fridays at 19:00pm
GANG services @17h00 every Sunday
Sunday morning service at 08:00am & 10:00am
For more information about our Recovery Homes
Contact details are:                                          
061 407 9474/021 691 9575
You can also visit our contact us page.
Thanks for listening family. Stay blessed and stay connected.
If you missed out on today's radio segment, click here to listen to the full audio version of this testimony: