Read the testimony of Cheslyn Arendse who is a young man that has been changed from a life of gangsterism. This is a very inspiring testimony. Feel free to share with friends, family, loved ones and co-workers.
Interviewed by Pastor Dre Henderson
25 October 2023
How was your life before you got saved?
Cheslyn describes his life as being like a roller coaster ride. He says that he found himself in the wrong crowds, doing the wrong things.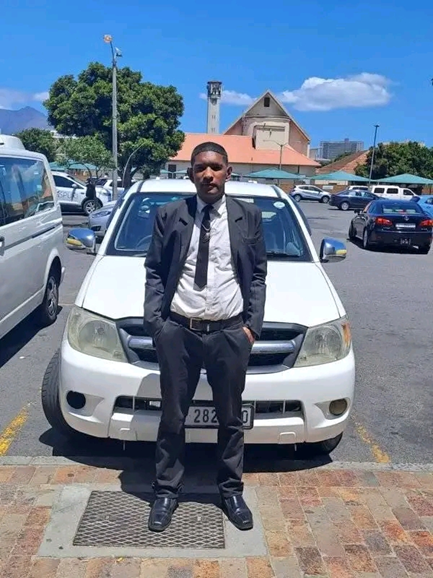 At the age of 13 he joined a gang and started to sell drugs. Cheslyn says that he did not see a future for himself. He was bound to a certain way of living and didn't realize that he would be hooked.
How did you end up changing?
Cheslyn remembers that it was on a Wednesday evening when a group of people from Victory Outreach church came to speak to him.
He says that days later, he done some introspection and understood that he did not want to continue living the way he was.
He says that he connected with a man in the area who had spoken to him about God before. He then got booked into the Men's Recovery Home, which helped him to recover from his addictions and focus on God.
How is God using your life today?
God is using Cheslyn in a mighty way, he says he now walks in dignity and has been blessed to be in a leadership position for Christ by evangelizing to people who was once where Cheslyn had been.                                                                          
A word of encouragement from Cheslyn:
"To the listener that can hear the sound of my voice this morning, no matter what your option, no matter what your trials, no matter what your circumstances.
No matter what the challenge is, you can overcome it. Your outward appearance… You know sometimes we as young people we want to neglect God because God didn't show up but God doesn't look at the outward appearance he looks at the heart.
I might not know who needs this this morning I might not know who is listening to the sound of my voice. I want to let you know that faith as small as a mustard seed, If you tell the mountain to be moved; it will be moved.
I don't know what you're going through don't know what you're feeling but know that God knows your heart, he hears you cry. Don't give up young adult, young person wherever you are.
Mommy daddy don't stop believing in them, there's a way out there's a purpose, there's a mission with Him' If He can do it for me, He can do it for you.  
God doesn't favor anyone; He gives us exactly the same that He gives each and everyone. Mommy, daddy, don't give up this morning move, and it will be moved"
Listen to "Cheslyn Testimony – 25 – 10 – 2023" on Spreaker.
For more information about our church, go to our website at:
Third Wave Nights – Fridays at 19:00pm
GANG services @17h00 every Sunday
Sunday morning service at 08:00am & 10:00am
For more information about our Recovery Homes
Contact details are:                                          
061 407 9474/021 691 9575
You can also visit our contact us page.
Thanks for listening family. Stay blessed and stay connected.
If you missed out on today's radio segment, click here to listen to the full audio version of this testimony: