Check out this powerful testimony of Ricwa Die Griekwa. From being caught up in a life of gangsterism to now serving the Lord and using his gifts to make an impact in this generation.
Interviewed by Pastor Dre Henderson
17 October 2023
How was your life before you got saved?
Ricwa says that he grew up well. He had strict parents. When he turned 13, he says he started experiencing challenges. Ricwa says he was exposed to the wrong people and joined a gang. He says he knew Jesus but did not have a relationship with Him and thus Ricwa did not know his identity.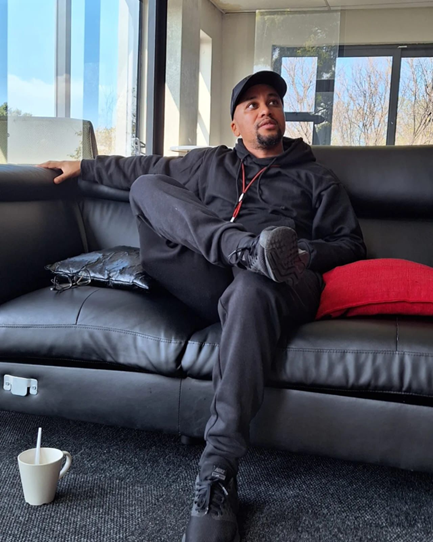 How did you end up changing?
In 2011, He was going through a lot he says. He felt like he wanted to end his life.  Ricwa recalls being on a mountain, praying and telling God that if God doesn't save him now, he will not make it. Ricwa says he was desperate for a way out and God came through for him.
How is God using your life today?
Ricwa says that he has always been creative. He says that when he became a Christian, he did not know that people Rap for God. He was amazed. He says that when he saw how people were being led to Jesus through music, then he realized that he too could use his talent for God.
This year Ricwa was able to produce a movie titled The Hustle.
A word of encouragement from Ricwa:
"To the people that's going through it, going through what I went through. At the end of the day, you have to ask yourself if it's all worth it.  Does what you do bring you fulfillment. I had to learn the hard way you know but thank God for his grace and his mercy.
If it wasn't for Him you know I would not have been one of the biggest directors in South Africa you know. I'm saying, if you want to change, not just your life but other people's lives; Jesus is the answer, and you need to be in a place where you really want to change and and yeah He will meet you halfway"
Listen to "Ricwa Die Griekwa – Testimony October 18th 2023" on Spreaker.

For more information about our church, go to our website at:
Third Wave Nights – Fridays at 19:00pm
GANG services @17h00 every Sunday
Sunday morning service at 08:00am & 10:00am
For more information about our Recovery Homes
Contact details are:                                          
061 407 9474/021 691 9575
You can also visit our contact us page.
Thanks for listening family. Stay blessed and stay connected.
If you missed out on today's radio segment, click here to listen to the full audio version of this testimony: