Are you searching the internet looking for the Best Drug Addiction Treatment Center? Look no further, check out this Powerful Testimony.
Testimony of Leone
Interviewed by Pastor Dre Henderson
4 October 2023
How was your life like before you came to know the lord?
Leone says that before she got saved her life was a mess. She was caught up in drugs. Her addiction tarnished her relationship with her daughters and her entire family.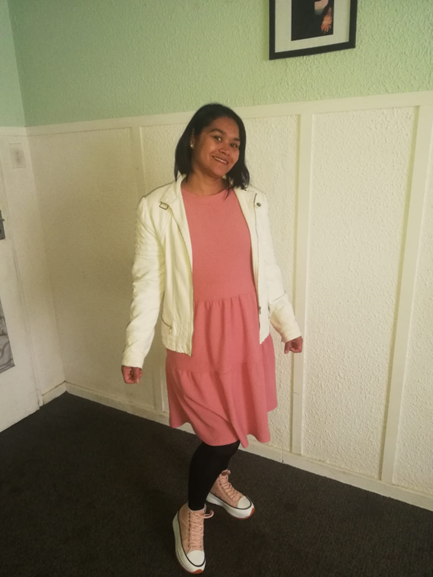 She says that she was also in a toxic relationship for a while then left him. She found herself in the Women's Recovery Home for almost 9 months but dropped out and went back to her toxic relationship.
She says she went back to drugs and was even worse than before. Leone says she simply had no direction.
How did you end up changing?
Leone believes that it was because of her mother's faithful prayers that she ended up changing. Her mom sent her to the Women's Recovery Home, and this is where God spoke to her, and her life changed.
What is God doing in your life today?
Today Leone is a proud graduate of the Women's Home. She is now part of the staff at the Home and helps to reach out to other women who is just as lost as she once was.            
Word of encouragement from Leone:
"Never give up on God. For God will always be there to protect you and to guide us. Through Christ all things are possible.
Listen to "Leone Testimony – October 4th 2023" on Spreaker.
For more information about our church, go to our website at:
Third Wave Nights – Fridays at 19:00pm
GANG services @17h00 every Sunday
Sunday morning service at 08:00am & 10:00am
On the 13th and the 14thOctober 2023 Victory Outreach will be hosting a carnival entitled Victory Fest.
Prebook tickets via the link below:
http://Vocapetown.net/victoryfest
For more information about our Recovery Homes
Contact details are:                                          
061 407 9474/021 691 9575
You can also visit our contact us page.
Thanks for listening family. Stay blessed and stay connected.
If you missed out on today's radio segment, click here to listen to the full audio version of this testimony: