Testimony of Walter Gouveia Interviewed by Pastor Dre Henderson
13 September 2023
How was your life like before you came to serve the lord?
Walter says he grew up in a house where love was not given. He then tried to figure out where he could find love, parental love. He says he came to South Africa at a young age and did not spend as much time with his parents.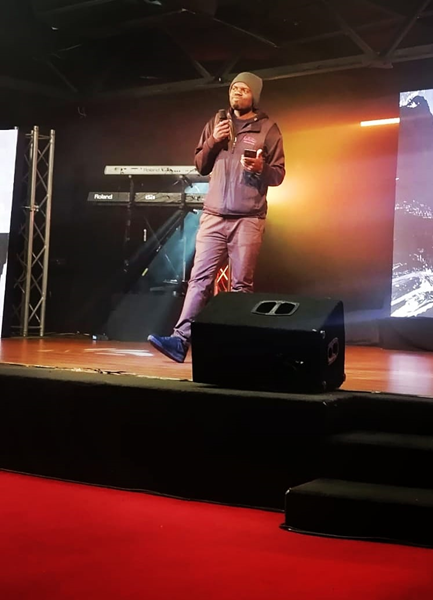 He got adopted at the age of 11 and says that life soon took a turn for the worse. He says he was lost and grew up feeling like he needed to do things to feel loved and eventually started experimenting with drugs and alcohol.
How did you end up changing?
Walter says he ended up changing only because he felt God calling out to him.
Prior to that he fell into depression and almost committed suicide. Out of nowhere he just started to pray and ask God for forgiveness and just called out to God.
He says that someone at Victory Outreach invited him to church and even though it took a while for him to act on that invitation, he ended up going and now he serves God.
What is God doing in your life today?
"God is using me in a magnificent way, if I can put it this way, I'm doing the sound now for the church of Victory Outreach. Amazing church, beautiful. There's always something to do at church.
Even when I'm at home, my relationship with my family is much better and I'm speaking with my mom and speaking with my dad and with my sisters.
The word love exists because the Lord loved us first that he gave us his only son so that whoever believes in Him shall not perish but have eternal life.
The lord took me in like an orphanage and is using my life to change those around me, those who are hurt, those who feel like they don't have love, those who feel like it's the end of the world.
The Lord is using me in such a way I cannot even explain, it's so beautiful so powerful – like lot of people come to me it's like "Hey Walter, what you doing? Can I also come with to church like I get messages and people say: Can you please pray for me? And I'm like sure I can pray for you."
I never expected that in my life, like people just walking up to me, especially at my workplace.
I feel that shifting. God is using me; the Lord is using me to go out there to reach those souls. He is using me and I'm loving it so much, I won't change it anything – anything but to be in the presence of the Lord."                                                                                         
Word of encouragement from Walter:
Walter says that God loves us all. That each and everyone of us are called by Him, all we need to do is to reach out to God and call upon His name.
Listen to "Walter Testimony 9-13-2023 Master" on Spreaker.
For more information about our church, go to our website at:
Third Wave Nights – Fridays at 19:00pm
GANG services @17h00 every Sunday
Sunday morning service at 08:00am & 10:00am
For more information about our Recovery Homes
Contact details are:                                          
061 407 9474/021 691 9575
You can also visit our contact us page.
Thanks for listening family. Stay blessed and stay connected.
If you missed out on today's radio segment, click here to listen to the full audio version of this testimony: