What a powerful testimony of the life changing power of Jesus Christ. If you are looking for Treatment Programs for Alcoholism, look no further. Check out this powerful testimony of how Jason's life was change from alcoholism.
Interviewed by Pastor Dre Henderson
27 September 2023
How was your life like before you came to know the lord?
Jason says that in his teen years he was a mess. He abused alcohol, partied too hard and his life was heading nowhere very quickly.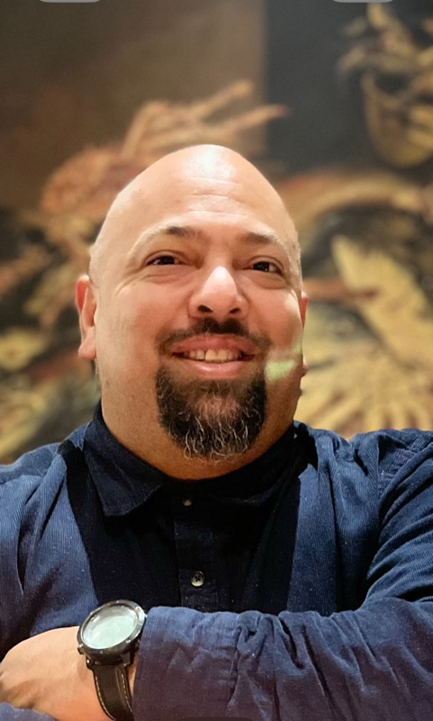 How did you end up changing?
As Jason's life was going nowhere, he says that God sent someone his way. God sent a pastor his way.
The pastor ended up being his father-in-law. Jason says that his mom had invited the pastor to stay at their home for a week because there had been a crusade up the road from his house, and in that week, he felt the holy spirit. Jason says he simply had to get saved.
What is God doing in your life today?
Jason has been saved for 25 years this year. He has been in ministry for many years and his passion has always been for the youth. Jason says for 25 years he has been involved with youth. He and his wife help to steer the youth in the right direction through music and creative arts.                                                                                    
Word of encouragement from Jason:
"If there's someone out there with teenagers in the house and it's a broken family or it's not a whole family, with both parents present. I grew up in a single parent home, so my mom struggled with four kids.
That was really tough, I mean we couldn't really get many things, even though she was working two to three jobs at a time. I can say this to parents, especially when you have a lost child, what they really need as teenagers is not to be blasted all the time. What they need is, they need real talk.
They need love to come from authenticity. They need to know who they are.  With everything that's going on in this world, it's that arm around the shoulder. The shoulder to cry on. Be the encourager. Show them how the best version of themselves can happen through the value systems in a family."
Listen to "Bro Jason Carter Victory Fest – September 27th 2023" on Spreaker.
For more information about our church, go to our website at:
Third Wave Nights – Fridays at 19:00pm
GANG services @17h00 every Sunday
Sunday morning service at 08:00am & 10:00am
On the 13th and the 14thOctober 2023 Victory Outreach will be hosting a carnival entitled Victory Fest.
Prebook tickets via the link below:
http://Vocapetown.net/victoryfest
For more information about our Recovery Homes
Contact details are:                                          
061 407 9474/021 691 9575
You can also visit our contact us page.
Thanks for listening family. Stay blessed and stay connected.
If you missed out on today's radio segment, click here to listen to the full audio version of this testimony: