Interviewed by Pastor Dre Henderson
6 September 2023
How was your life like before you got saved?
James says that he grew up in a good Christian home, where his mom and dad did their best to bring him up in the ways of the lord. At the age of 13, his mom passed away. He found himself wanting to fit in with the wrong people.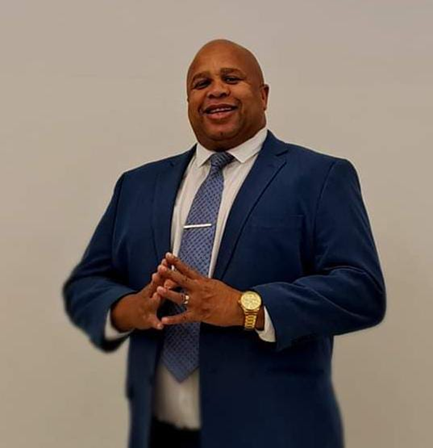 James says that the bad decisions he made is because of wanting to fit in. Eventually, his decisions made him experiment with drugs. James's addiction later sneaked into his marriage which resulted in his family losing respect for him and him contemplating suicide.
How did you end up changing?
James says that he looked at his family overtime and he decided that because they deserve better, he needs to change. He no longer wanted to be a disappointment anymore.
A friend of his who was on drugs entered into the Victory Outreach recovery home. When his friend returned from the home his life was forever changed and James knew that he too needed that for his life.
What is God doing in your life today?
James believes wholeheartedly that him being saved is a miracle. God restored his marriage and his relationship with his children. James is now a proud father who provides for his family. He also serves in the kingdom of God.
James is currently involved with the churches' very first carnival entitled Victory Fest that will be happening on the 13th and 14th October 2023 in aid of the fundraising for Run for Hope.                                                                                                 
Word of encouragement from James:
"To anybody out there who might be struggling with substance abuse, or you're hurting or even know of a family member that is going through what I have been through. I want to let you know that Jesus can turn any situation around. I was lost and hurt but Jesus was able to change my life.  
Today I am a new person, I am changed, my family is restored, and Jesus can do the same thing for you. If He did it before He can do it again.  You need to know that the lord has a plan for each and everyone of us and what we need to do is to give our lives to Jesus, to surrender. He will show you what He can do in your life."
Listen to "James Testimony – Victory Fest – 09-06-2023" on Spreaker.
For more information about our church, go to our website at:
Third Wave Nights – Fridays at 19:00pm
GANG services @17h00 every Sunday
Sunday morning service at 08:00am & 10:00am
For more information about our Recovery Homes
Contact details are:                                          
061 407 9474/021 691 9575
You can also visit our contact us page.
Thanks for listening family. Stay blessed and stay connected.
If you missed out on today's radio segment, click here to listen to the full audio version of this testimony: