Welcome to the Rise Up Radio Segment where we features powerful testimonies of the Life Changing Power of Jesus Christ.
Interviewed by Pastor Dre Henderson
How was your life like before you came to know the lord?
Charlton says that he grew up in church and that his parents had been saved for as long as he can remember. He says that he always wanted to be a sportsman but that he got involved with the wrong friends.
He then started to party and try different things. He says that he stopped partying for a while and met a girl and fell in love but soon thereafter he was heartbroken. His heartbreak caused him to reach for the Tik pipe and his lift went downhill from there. He spent the next 12 years as a drug addict.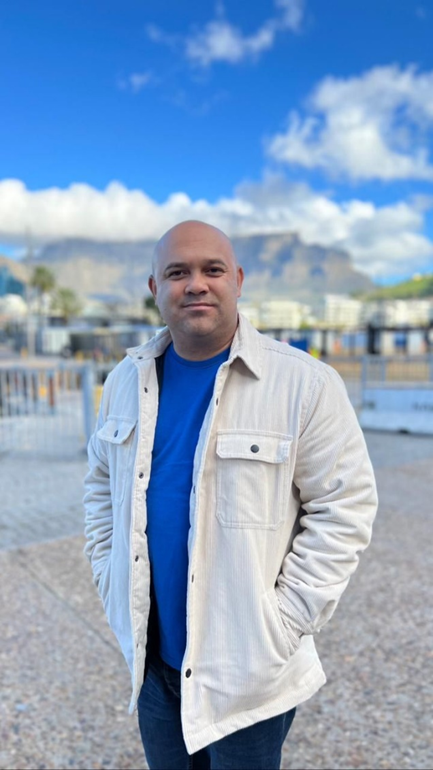 How did you end up changing?
Charlton says that one day he was smoking with his friends, and he was involved in an altercation, fighting with a friend of his. His rib ended up being cracked and he thought to himself is this all he would amount to.
His father's words kept playing through his mind saying, 'This is not who God has called you to be, it is just a phase in your life.'
Later he found himself in the Victory Outreach Men's Recovery Home.  At the Recovery home, God grabbed a hold of Him.
He says that he told God, if God can change his life in one moment, then he wants to stick around to see what else God can do.
What is God doing in your life today?
Today Charlton serves at the churches Urban Training Centre, which helps to equip young leaders to walk in their purpose. He also serves as the Gang regional, leading the youth ministries around South Africa.                                                  
Word of encouragement from Charlton:
So, I am a testimony that God can do anything with anyone at any time. That your life is not too far gone for God to turn it all around. God didn't come for me at my best but when I was doing the worst.
If you are a family member, trusting God to save a loved one, I'm standing here because there was a family that never gave up hope, that believed God for every promise and every word.
That believed God at his word that says that it will not return void. The Bible says in Isaiah 60vs22 that At the right time I the Lord God will make it happen. God is about to do what he promised you. His word is about to bring forth and manifest itself because God is an amazing and he's a great God.
He's a promise keeper, He's a way maker, He's a miracle worker and He's able to turn broken things and make them into beautiful masterpieces. So, my encouragement is to keep on pushing. Keep on believing. Keep on trusting God. God will do what He Said he would do."
Listen to "Charlton Brown Testimony – Victory Fest Edition 09-20-2023" on Spreaker.
For more information about our church, go to our website at:
Third Wave Nights – Fridays at 19:00pm
GANG services @17h00 every Sunday
Sunday morning service at 08:00am & 10:00am
On the 13th and the 14thOctober 2023 Victory Outreach will be hosting a carnival entitled Victory Fest.
Prebook tickets via the link below:
http://Vocapetown.net/victoryfest
For more information about our Recovery Homes
Contact details are:                                          
061 407 9474/021 691 9575
You can also visit our contact us page.
Thanks for listening family. Stay blessed and stay connected.
If you missed out on today's radio segment, click here to listen to the full audio version of this testimony: