Interviewed by Pastor Dre Henderson
22 August 2023
How was your life like before you got saved?
Pastor says that before he got saved, he was quite a regular young man, like many men his age. He thought he had his life all together.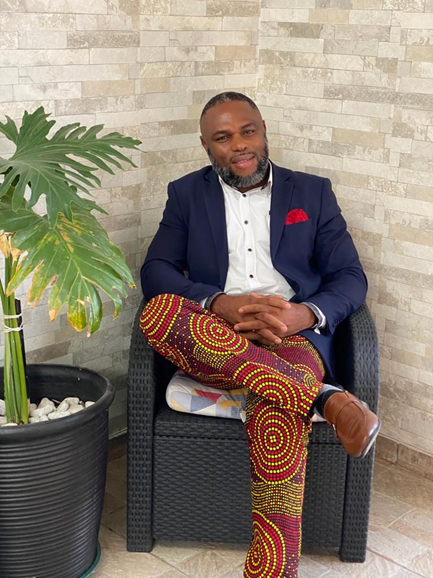 He says he just wanted to build himself up by gaining a career. However, he admits to always feeling a pull inside of him, pulling him towards the plan God had for him. So, he was always searching, but he never knew what he was searching for until he met Jesus.
How did you end up accepting Jesus?
Pastor George says that he was pursuing a career as an actor, which led him to Lagos, Nigeria. He met someone who introduced him to Victory Outreach and the pastors there. He says that he was drawn to the vision and mission of the church. After reading the book Treasures out of darkness, he explains that his heart got connected even more.
What is God doing in your life today?
Pastor says that since he gave his life to the lord there has been an upward trajectory. God has raised him up in many ways. He now serves as a missionary and minister in Victory Outreach. He says the mission of the church, that helps to give hope to the hopeless allowed God to use him in a powerful way.
How can those who are interested, partner with Victory Outreach?
"There are very many ways that you can be a partner or can partner with us. The services we provided are free to people but it's not free because it costs resources, it takes resources to be able to do what we do now.

One way that I can think of immediately that you can partner with us, is that annually we have an initiative called Run for Hope.

Run for Hope is a fun run that we do annually as a way of raising funds to continue to build and establish other Christian recovery homes across the city across the nation and even across the globe and so this year we'll be having one.

There is an ongoing one right now and I am also taking part. The grand finale will be on the 28th of October that will be the actual run however we're doing different things to raise funds and so I am participating.

I would like for you to be part, to partner with me and support me. Now, you can support me with any amount. Any amount you give, whether it's R1000, a R500.

Whatever amount God lays on your heart all of it goes towards reaching many more that are caught up in this lifestyle.
If you would like to partner with me and support me then you can feel free to go to www.vocapetown.net/pg there you will see my details, you can read more and then you'll be able to support me with any amounts.
Listen to "Pastor George Testimony August 23rd 2023" on Spreaker.
For more information about our church, go to our website at:
Third Wave Nights – Fridays at 19:00pm
GANG services @17h00 every Sunday
Sunday morning service at 08:00am & 10:00am
For more information about our Recovery Homes
Contact details are:
061 407 9474/021 691 9575
You can also visit our contact us page.
Thanks for listening family. Stay blessed and stay connected.
If you missed out on today's radio segment, click here to listen to the full audio version of this testimony: