Testimony of Joy
Interviewed by Pastor Dre Henderson
2 August 2023
How was your life and your household like before you got saved?
Joy says that she grew up in a broken home with an alcoholic father who was verbally abusive. She says that her mom was constantly working, and her one brother was a heroine addict and the other declared mentally ill.
She always felt alone and because her mom had many things to deal with, a lot of pressure was put on her. As the older sibling she took the role of a parent which caused her to isolate herself.
She explains that as a result of everything, she believed she had depression and social anxiety.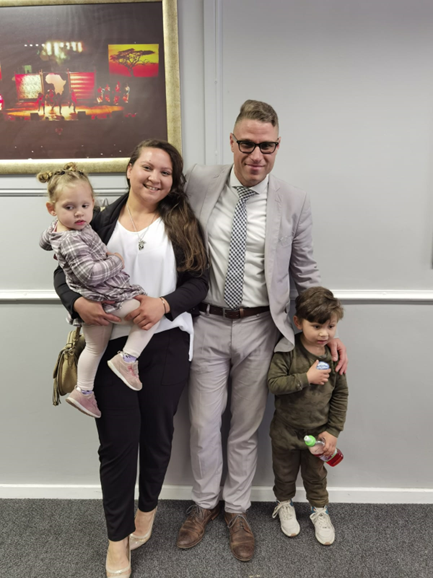 How did you end up changing?
At the age of fourteen Joy's life changed. She and a friend of hers started attending church frequently. At church she learned how to cope with life. Going to church taught her to trust God and to pray through difficult times.
What is God doing in your life today?
God has given her the privilege to teach her own children how to live their lives in and through Him. Joy also helps to teach the message of Christ to other young children at church and God is shaping her to be a godly wife, which was something that she never witnessed as a child.
A word of encouragement from Joy:
"A word of encouragement to those who are being raised in broken homes and only as adults learning who they really are. No matter who you are, no matter where you are, no matter what time it is, just pray and try your best to have a relationship with God because it is only through God where we will learn to be who we are. Who we really are, and not who the devil says we are. Who we are in Christ and not who the world says we are."   

For more information about our church, go to our website at:
Third Wave Nights – Fridays at 19:00pm
GANG services @17h00 every Sunday
Sunday morning service at 08:00am & 10:00am
For more information about our Recovery Homes
Contact details are:                                          
061 407 9474/021 691 9575
You can also visit our contact us page.
Thanks for listening family. Stay blessed and stay connected.
If you missed out on today's radio segment, click here to listen to the full audio version of this testimony: