Here is a powerful interview with Chaeleigh Gowar. He also talks about his upcoming event African Praise which is going to be power-packed.
Interviewed by Pastor Dre Henderson

16 August 2023
How was your life like growing up, before you got saved?
Chadleigh was raised by his granny, and he says that she introduced him to Christ when he was a very young boy. There was always gospel music being played in the house and he remembers her always praying.  Chadleigh says that seeing his granny praying night and day must have rubbed off on him.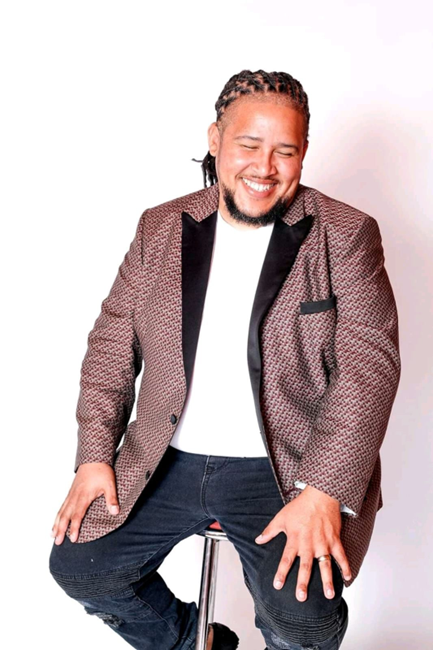 One day a church outreach program came to his area, and he says that what was taught made him decide to follow Jesus. The message was that everyone must account for their own salvation.
What is taking place in your life today since you gave your life to the lord?
Chadleigh says that he has developed a hunger for God's word. He says that he is one of those children who grew up without a father and this made him question his worth.
When he gave his life to God, he was told that God is his father. Upon making the decision to follow Christ, he felt the love of God encompass him, a fatherly love.
He says that he needed to make the decision to follow Christ as a child because it gave him the comfort and security he needed. Chadleigh says that he now has a beautiful relationship with his earthly father.
What is God doing in your life today?
Whenever he gets the chance to minister to people about how good God has been and how He has set him free, he does it wholeheartedly. Today he says he is a present father to his son and that it is only through God's grace. He also serves in the musical ministry.
Very soon Chadleigh will be hosting a gospel event featuring many well-known gospel artists.
A word of encouragement from Chadleigh:
"When I look back over my life and I I see what the Lord has done for me I can only give God all the glory and all the praise because what he's done for me is so amazing.
If I look back at my life now then I realize, what I went through and what I'm still going through, and every challenge that I face, there is purpose to everything.
There is a test to everything and out of that test comes a testimony and with that testimony you can save lives you encourage people; you can be a blessing. I like to call myself blessed to be a blessing.
So, whenever I get an opportunity and I share the good news of God I regard that as being a blessing to the next person. So, it's all about understanding the purpose for your life, the purpose for your journey and where you are heading.
There is great things on the way for you and where you heading, you just have to go through all the challenges, all the hurdles. I firmly believe there's a beautiful thing in store for you on your way to your destination, so don't be discouraged take every test and you will be pleased with a powerful testimony.
I love the scripture that says they overcame by the power of the blood and by the word of their testimony. God is going to use you mightily, God wants to use you like never before, you just to be available and keep the faith."
Listen to "Chadleigh Gowar Testimony 8-16-2023" on Spreaker.
For more information about our church, go to our website at:
Third Wave Nights – Fridays at 19:00pm
GANG services @17h00 every Sunday
Sunday morning service at 08:00am & 10:00am
For more information about our Recovery Homes
Contact details are:                                          
061 407 9474/021 691 9575
You can also visit our contact us page.
Thanks for listening family. Stay blessed and stay connected.
If you missed out on today's radio segment, click here to listen to the full audio version of this testimony: