Interviewed by Pastor Dre Henderson
26 July 2023
How was your life and your household like before you came to know the lord?
Isaiah says that he grew up in a broken household. His mother was on drugs and his dad was doing his "own" things.
How did you end up changing?
Isaiah says that on the morning of his grandfather's funeral he felt something. He remembers his exact words to his dad. He said: "Hey dad, I don't know what I am feeling but I want give my life to the lord."
His dad then led him to saying the sinner's prayer. Isaiah said that he just felt overwhelmed and broke down in tears and felt the freedom of God.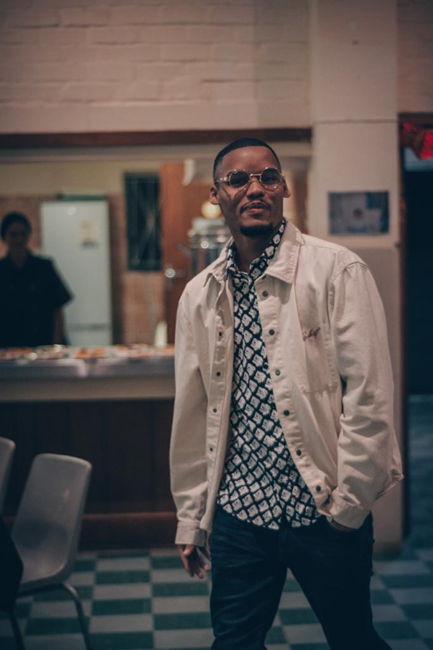 What is God doing in your life today?
God is using Isaiah both at work and in church. He says that he also recently started a podcast called Behind the story, where he interviews individuals on sharing their story to bring God glory.
The podcast can be found on YouTube when searching Behind the story podcast. Isaiah can also be contacted on 062 970 8095.
A word of encouragement form Isaiah:
"If you are in a broken household and you don't know the answer and you are struggling. I just want to let you know that just don't get weary of doing good. Don't get weary in this season because in due time you will reap a harvest and just remember God has a plan.
In Jeremiah 29 vs11 it says that God has plans to prosper you and not to harm you. Plans to give you hope and a future. So it might not look rosy now, like I was in that household and it didn't look like it was but eventually God came and stepped in at the right time and saved my family.
I just want to encourage you, God will step in at the right time and He will save your family and turn your situation around and I just want to let you know that there is hope and freedom in Jesus Christ.
Listen to "Isaiah Testimony – July 26th 2023" on Spreaker.
For more information about our church, go to our website at:
Third Wave Nights – Fridays at 19:00pm
GANG services @17h00 every Sunday
Sunday morning service at 08:00am & 10:00am
For more information about our Recovery Homes
Contact details are:
061 407 9474/021 691 9575
You can also visit our contact us page.
Thanks for listening family. Stay blessed and stay connected.
If you missed out on today's radio segment, click here to listen to the full audio version of this testimony: