Interviewed by Sister Cindy & Pastor Champ Flores
12 July 2023
What was your lives like prior to making the decision to follow Christ?
Keegan says that his life before coming to know Christ was a life where he was addicted to drugs and alcohol, and he was consumed by a lustful spirit. He did not realize how those habits had influenced his behavior. Keegan says he even hit his wife and felt so guilty; he did not know if he would ever come back from that.
Layla says that life for her was also not easy, she endured endless nights of crying as she did not have a present husband.
What made you decide to follow Christ?
Keegan says that he and his wife were going through a troubling time and at a point in time, they decided to get divorced. He says it felt as if there was a dark cloud over their marriage because they were constantly at one another's throats, arguing.
Layla says these circumstances are what led them to their decision to follow Christ.
How has being connected to church and ministry helped you?
Layla elaborated by saying that when she and her husband attended Victory Outreach for the very first time, it was awesome. They left feeling different and immediately knew that that was where they belonged.
Keegan describes them attending church as 'life-changing'. He says they felt restored, and
both became hungry for the presence of God. Keegan and Layla say their relationship with God grew deeper when they attended a Life Group in their area.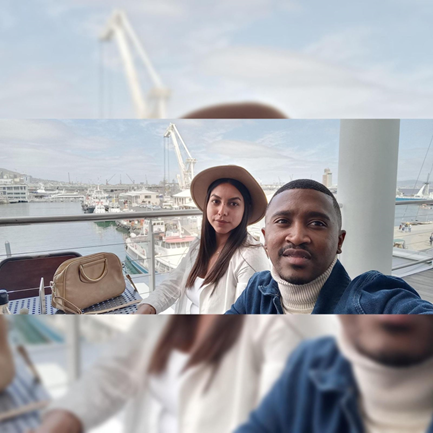 What advice would you offer to someone who wishes to have a relationship with God?
"I want to encourage anyone that is listening to get connected. All you need to do is to take that first step. God has not given us a spirit of fear but of power and love and of a sound mind. Come to Him and ask for forgiveness and experience His amazing grace. Maybe you do not have a church you attend and would like to start attending; come to Victory Outreach Cape Town.  If you are in Bonteheuwel, we have Life Group sessions every Tuesday."
Listen to "Keegan and Layla Testimony – July 12th" on Spreaker.
For more information about our church, go to our website at:
Third Wave Nights – Fridays at 19:00pm
GANG services @17h00 every Sunday
Sunday morning service at 08:00am & 10:00am
For more information about our Recovery Homes
Contact details are:
061 407 9474/021 691 9575
You can also visit our contact us page.
Thanks for listening family. Stay blessed and stay connected.
If you missed out on today's radio segment, click here to listen to the full audio version of this testimony: