31 May 2023  
Matlhodi got saved at the age of 20. Before she gave her life to God, she describes her life as a typical teenage girl who grew up in the township of Gugulethu. She says her life took a steep turn after the passing of her father because her mom battled through depression as she feared being a single parent.
Her mom was also severely pressured with things concerning the family. Malhodi said that she then began to look for love and comfort in the wrong places and started experimenting with alcohol, she however still remembers feeling empty.
She says she called out to God at the age of 20 and saw how her life changed for the better.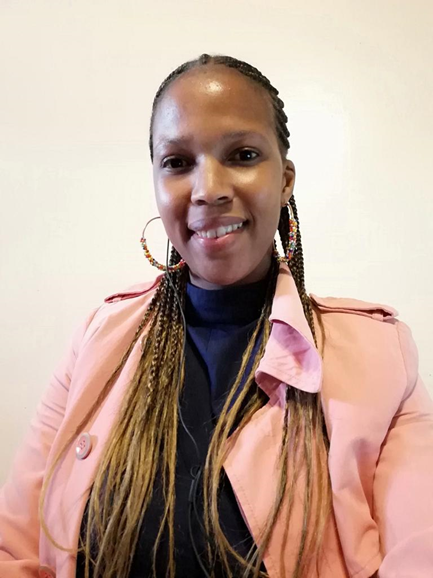 Matlhodi came to Christ with the help of her husband, who was her boyfriend at the time. He had backslid and that had messed with him because he had wanted to come back to God. He said he was going to church and Matlhodi decided to join.
She says she went with the intention of not wanting anything to happen, but she did however encounter God that day. She says she had to admit that she was tired of living the way she was and wanted to be a better mother to her child. She got saved that night and never looked back.
Matlhodi and her family has been actively involved in ministering through the various Life Groups. At the Life Groups in Langa and Gugulethu, people from the community come together and can expect to be encouraged by the word of God.
"I would like to encourage every young person out there that is searching.  We can search and search, but there is that authentic love, fulfillment and the destiny that only God can give you. 
Because He created you, He is the one that knows what is destined for you. He will make things fit like a puzzle but at the right time.  You must however trust Him. Its an amazing journey, although its not always easy but its worth it. Trust Him as a father and friend. There's so much joy in knowing God. 
And there's so much fulfillment in knowing who you are in God.  Nothing else will satisfy. God loves you. There is hope for your life."

Listen to "Mathodi Testimony 5-31-2023" on Spreaker.
For more information about our church, go to our website at:
Third Wave Nights – Fridays at 19:00pm
GANG services @17h00 every Sunday
Sunday morning service at 08:00am & 10:00am
For more information about our Recovery Homes
Contact details are:                                          
021 691 9575/061 407 9474
You can also visit our contact us page.
Thanks for listening family. Stay blessed and stay connected.
If you missed out on today's radio segment, click here to listen to the full audio version of this testimony: