Testimony of Thina                                                                        
10 May 2023 
Thina describes his life before coming to know Christ, as dark and painful. At the age of 12, he started experimenting with various things. He says that the experimenting eventually resulted in him roaming the streets and abusing alcohol.
He says that his life was no longer his own and that the moment he had given in to the worldly things, something felt wrong with his life. However, three years ago he called upon the name of Jesus and God gave him a second chance to live his life according to God's will.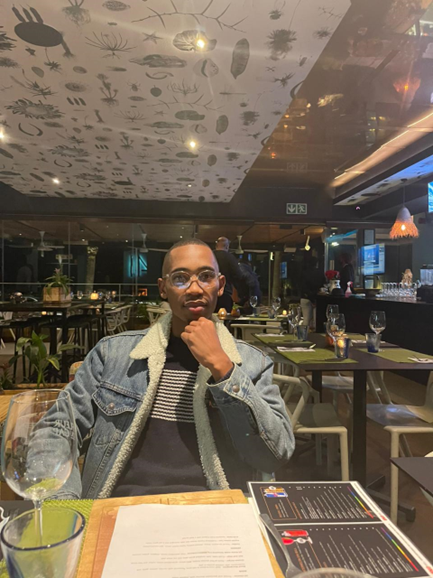 Thina's journey that led him to change, began when his mom's friend had informed her about a free Christian rehabilitation centre that her son had went to.
She spoke about the great miracles God has performed in his life and the changes that happened in his life as a result. Thina says that he and his mother immediately started looking for more information about this place. They found out that the church is in Goodwood and that they host a support group every Wednesday.
Thina went the very next week and God touched his life and his journey to being substance abuse- free then began. He says he felt the light of God shine through him and great changes started to happen in his life.
God is using Thina's life miraculously. He is actively involved in the ministry and finds joy in reaching people for God. He is grateful to God for where he is in life, to be able to do for others what was done for him.
He says he is radical for Jesus and together with other young people, has joined a movement called the Thirdwave Navy, whereby the youth all over the world, showcase their talent to reach people for Christ.
"If there's anyone out there who is in the same shoes I was in, I'd like to tell you to keep the faith strong. Hang tight. Hold on. The Lord is on his way. Rain is coming.
Stay in your word. Believe more. I know that what the Lord has done in my life, He can surely do for you and your family. Just accept the Lord as your saviour.
It comes with restoration. I guarantee you all will go well. He will take full charge of your life and will lead you in many ways. Your career, and all aspects of your life. Remember the Lord has a plan for you. He will never forsake you."
Listen to "Thina Testimony May 10th 2023" on Spreaker.
For more information about our church, go to our website at:
Third Wave Nights – Fridays at 19:00pm
Sunday morning service at 08:00am & 10:00am
For more information about our Recovery Homes
Contact details are:
061 407 9474
You can also visit our contact us page.
Thanks for listening family. Stay blessed and stay connected.
If you missed out on today's radio segment, click here to listen to the full audio version of this testimony: