Testimony of Noli                                                                           
17 May 2023 
Noli says that prior to being saved he feels like he was just lost and confused about who he was. His father was in the navy, so he moved a lot.
After his father retired, he and his family settled in Hawaii, where he spent most of his life. He was looking for a place to fit in and ended up smoking meth, and says he made a mess of his life and had to leave Hawaii.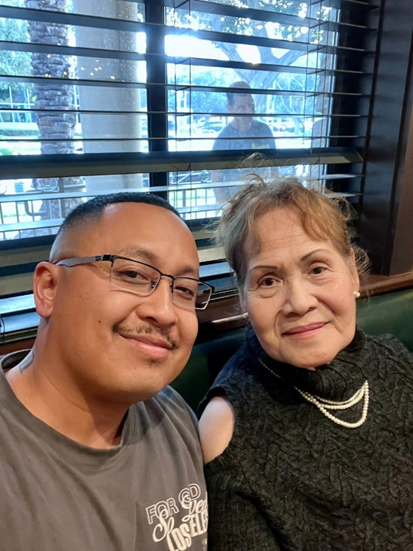 His addiction to meth lasted for just over 10 years.  
He ended up changing in 2017. Noli's mom met someone from Victory Outreach. She then persuaded Noli to listen to the man from the church. He then eventually got saved when he encountered the holy spirit.
Today Noli is in full time ministry. He is a leader in the Recovery Home. God is using him to reach his family and to bring in young adults. He is excited to share his testimony with others who is just like he was.
He has been saved for six years now and just looks forward to what God still has in store for him.
Noli encourages those who may be living the same life he once did by telling them to stop running.
He says if you know that what you're doing is not right, just surrender, because if there is anything that he can confidently say it's that the sooner you surrender, the sooner you're no longer in denial.
He wishes he surrendered to God much sooner because being in Christ has served him well.
Listen to "Noli Testimony – May 17th 2023" on Spreaker.
For more information about our church, go to our website at:
Third Wave Nights – Fridays at 19:00pm
GANG services @17h00 every Sunday
Sunday morning service at 08:00am & 10:00am
For more information about our Recovery Homes
Contact details are:
021 691 9575/061 407 9474
You can also visit our contact us page.
Thanks for listening family. Stay blessed and stay connected.
If you missed out on today's radio segment, click here to listen to the full audio version of this testimony: