Testimony of Mpumelelo                                                              
24 May 2023
Before Mpumelelo came to know Christ, he says he used to drink alcohol and party. He feels that he lived a life without purpose and of no significance.
His life felt like a continuous cycle with things continuing to be the same as they always were. He describes his life as a mess.
Mpumelelo ended up changing when a friend of his started testifying to him. His friend told him that God has a plan for his life and that Jesus died on a cross to save us all.
His friend said that deliverance is possible with God and that he does not have to remain the same. Soon after that encounter with his friend he joined him at church.
At the church he got saved and professed the sinner's prayer. Mpumelelo says that one encounter with God changed his life forever.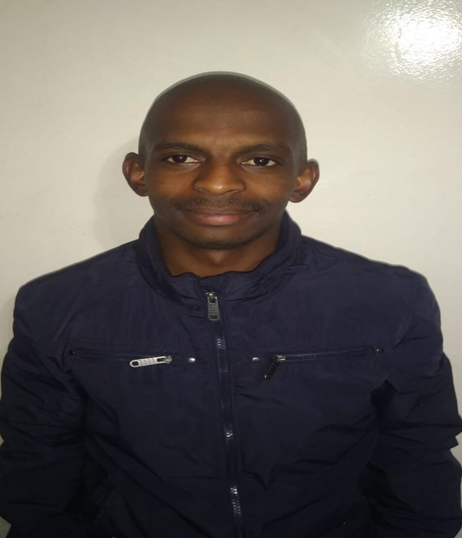 Today Mpumelelo shares the love of Jesus Christ, by witnessing to people in his community in Gugulethu and in Philippi. He says he does this so that others can come to realis that God can change their lives just like his was saved.  It's just that we need to accept Jesus into our lives.
Mpumelelo is about to help launch a new life group. The launch will be taking place at the Langa Civic Hall. He is blessed to share the hope of the gospel in various communities.
"Maybe you finding yourself in a place where you have no hope or you find yourself in the same place where I was in. Where you are drinking alcohol, you are just in a place where you are living a life without a purpose.
Or a life without significance. I want to tell you that there is hope for your life. You can just come to know Jesus as your Lord and savior, if you would just accept what Jesus Christ has done for you on the cross.
I want to tell you can be changed. You can see your life being changed and you can be a brand-new person. Through Jesus Christ there is still hope for your life.
If you are around Gugulethu, you can come to one of our life groups at NYC 134 #58 or NYC 50 #55. Just come and you will hear what God can do in your life and he can give you a life that is full of purpose.
There's hope for your life in Jesus and there's nothing that Jesus Christ cannot do. There's nothing that Jesus Christ cannot change and there's no life in Jesus Christ that is useless. Jesus Christ can change you; He can make you a brand-new person and you can live a life that is filled with purpose."
Listen to "Mpumelelo Testimony – May 24th 2023" on Spreaker.
For more information about our church, go to our website at:
Third Wave Nights – Fridays at 19:00pm
GANG services @17h00 every Sunday
Sunday morning service at 08:00am & 10:00am
On Sunday, 4th June we'll be having Johnathan Rubain at Victory Outreach Church @ 10:am in the Goodwood mall – 123 Voortrekker road.
For more information about our Recovery Homes
Contact details are:
021 691 9575/061 407 9474
You can also visit our contact us page.
Thanks for listening family. Stay blessed and stay connected.
If you missed out on today's radio segment, click here to listen to the full audio version of this testimony: http://www.vocapetown.net/radio