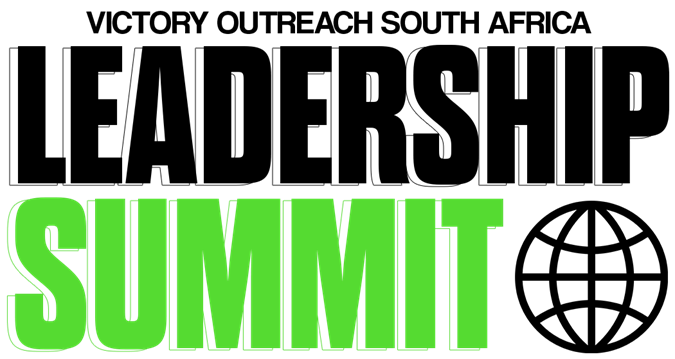 Many are Called But Few are Chosen
Matt 22:14 "For many are called, but few are chosen."
"The graveyard is the richest place on earth, because it is here that you will find all the hopes and dreams that were never fulfilled, the books that were never written, the songs that were never sung, the inventions that were never shared, the cures that were never discovered, all because someone was too afraid to take that first step, keep with the problem, or determined to carry out their dream." – Les Brown
They say on the tombstone of opportunity it will be written, "Here lies opportunity he never made it because nobody would take it!"
Many are called to leadership in the Kingdom but not all are willing to make that choice and have the commitment and dedication needed to fulfil that call.
So I have a few things that I would like to clarify concerning the call of God to leadership.
Who God Calls
When it comes to the Call of God upon a persons life, we must be reminded that God's ways are very different from mans ways, the worlds ways or the secular way of choosing leadership.
A call to leadership in the kingdom is a call that chooses us not a career that we choose for ourselves.
Matt 4:18 One day as Jesus was walking along the shore of the Sea of Galilee, he saw two brothers—Simon, also called Peter, and Andrew—throwing a net into the water, for they fished for a living. 19 Jesus called out to them, "Come, follow me, and I will show you how to fish for people!" 20 And they left their nets at once and followed him.
He called them out of their career into His calling.
The call of God throughout history has been to many different arenas of life.
Joseph was called to influence the political world
Luke was a doctor before Christ and remained a doctor after Christ
Lydia was a business women before Christ and remained a business women after Christ.
Faithful
Faithful – steadfast in affection, allegiance & loyalty, true to a agreed upon standard, trustworthy & loyal
We can see clearly in scripture how God honour's and rewards the faithful.
Luke 16:10 "If you are faithful in little things, you will be faithful in large ones. But if you are dishonest in little things, you won't be honest with greater responsibilities
Faithfulness is a lifestyle and not a season practice.
Available
Our ability to be available for the call has a lot to do with our ability to value, prioritize and organize.
Value – we will naturally and organically move toward things that are valued within our hearts.
Prioritize – I place high priority on the things that complement my call and less priority of things that compete with my call
Organize – My calendar will determine my time
Teachable
As a person that has been called by God, we must always take the posture of a student so that we are constantly growing in our knowledge, developing our skill & growing in our capacity.
The moment we stop growing is the moment we stop leading.
2. How God Calls
Now that we have looked at who God call, lets take a look at how God calls.
I believe the call of God comes in phases as we journey with the Lord from this life to the next and each phase of that call requires a new yes and a new commitment.
Call to salvation
The second phase of this calling is when we begin to sense that God is calling us into a deeper place and a deeper purpose.
Baptised in the Holy Spirit
Deeper hunger for prayer and His word
Deeper desire to live a separated and holy life
Discovery of gifts and talents (God's Call is many times connected with the passion and giftings that he gives to a person)
This is when the call of God becomes more clear and directive, we begin the transition from sensing the call to hearing the call.
I believe a depth of humility that God has cultivated in the heart of a believer is many times connected to the experience of a direct call from the Lord.
David was in the shepherd field broken of self totally dependent on God when His calling came to him

Moses was on the back side of the dessert broken of self when Gods direct calling came to him

Paul was knocked off his high horse, blinded for 3 days, led by the hand when His direct calling came to him.
After a person has received a sense of call and direction in their call, their will always be a confirmation for the timing and release into that call.
We will sense it, we will even sometimes hear it, but God will always use the body of Christ and the leadership to confirm the call.
Acts 13  In the church at Antioch there were prophets and teachers: Barnabas, Simeon called Niger, Lucius of Cyrene, Manaen (who had been brought up with Herod the tetrarch) and Saul. 2 While they were worshiping the Lord and fasting, the Holy Spirit said, "Set apart for me Barnabas and Saul for the work to which I have called them." 3 So after they had fasted and prayed, they placed their hands on them and sent them off.
While you and I are continually responding to the different phases of the call, God uses every phase and every setting to develop us to a level that we can handle effectively the call.
Psalm 78:72         And David shepherded them with integrity of heart; with skillful hands he led them.
Every new level requires a new death and new yes!
3. Why God Calls
Ultimately God's call is in alignment with His Kingdom and the furtherance of the Gospel.
Whatever our call looks like it should be in alignment with the advancement of God's kingdom and not our pleasure and comfort.
Matt 24:14 And this gospel of the kingdom will be preached in the whole world as a testimony to all nations, and then the end will come.