Testimony of Ridwhaan.    Powerful Testimony of the life changing Power of Jesus Christ.                                                          
26 April 2023  
Ridwhaan says that not too long ago, he was a messed-up man with no purpose and no direction. He says he was hopeless and had no self-respect.
His family was involved in criminal activities and thus he was exposed to various things. He says his father encouraged him to be involved in criminal activities, which sparked his love for crime.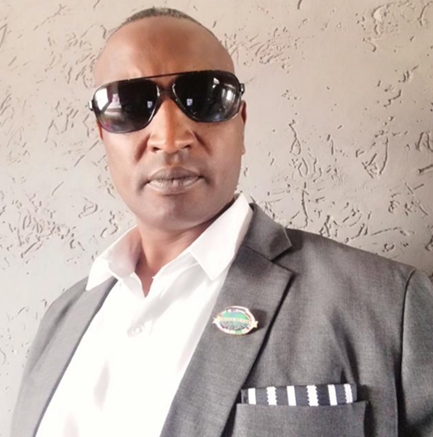 He says he would do anything for money and that he was in such a dark place where murder was always on his mind.
In 2017 he had nowhere to go. He grew up moslem, so he turned to his moulana, which is a moslem priest. He had asked the moulana to help him get into a rehab as he had a desire to change but he was not helped. Soon thereafter he had heard about Victory Outreach, but he was skeptical of going to a
Christian drug institution. He however went to sit in on one of the support groups on a Tuesday and there he heard many testimonies of how God can change people's life.
He went into the Mens Recovery home and slowly he started to change. He gave his life to God and witnessed how God restored everything to him.
Today he serves in the church at Victory Outreach Johannesburg.  He is currently doing biblical studies and wants to eventually teach it.
Thereafter he wants to obtain his bachelor's degree and get his doctorate in Theology so that he can use the gift God has given him.  
"I want to encourage someone who is going through trials and tribulation, who has a drug addict in their home or someone who feels hopeless. There is hope in Jesus. Hang in there.
Don't give up. Keep pushing. Keep fighting. Stay strong. Never give up. In the book of Isaiah 1vs 13 it reads, So do not fear because I am with you. Do not be dismayed for I am your God. I will strengthen you and help you. I will uphold you with my righteous right hand. For I am the Lord your God who takes hold of your hand and says, "Do not fear, I will help you"." 
The God we serve is a God of miracles. Don't give up on your loved ones. There is hope. God set me free. I live my life for God. God has given me new friends who I call family."
Listen to "Ridwhaan Testimony April 26th 2023" on Spreaker.
For more information about our church, go to our website at:
For more information contact: 081 471 1346
Third Wave Nights – Fridays at 19:00pm
Sunday morning service at 08:00am & 10:00am
For more information about our Recovery Homes
Contact details are:
021 691 9575 / 061 407 9474
You can also visit our contact us page.
Thanks for listening family. Stay blessed and stay connected.
If you missed out on today's radio segment, click here to listen to the full audio version of this testimony: