Are you searching the internet for Drug Addiction Treatment Centers, then you have come to the right blog.
Here is a powerful testimony of Chealsea Ramsey whose life was changed, from a life of drug addiction.
If you would like to read more Powerful Life changing Testimonies, you can click here.
Testimony of Chelsea Ramsey
8 March 2023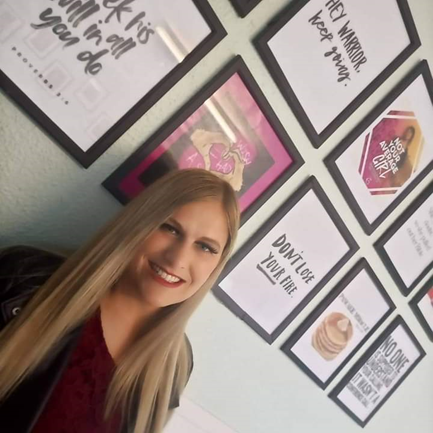 Chelsea describes her life before knowing Christ as that of a 'rollercoaster ride'. She had a good childhood and grew up in a Christian household with many of her family members being pastors.
She says she grew up knowing about God but did not know God. She says it was more of a religion at the time and not a relationship. During her teenage years she began to party because she was curious.
She started drinking alcohol at the age of 15 and eventually turned to drugs and became an addict, addicted to meth. She says she felt like she had no purpose and she seriously considered suicide.
She landed up in prison and part of many programs aimed at helping her. In her mind she thought she would amount to nothing and remain hopeless. She says she reached a point of desperation and simply had to turn to God.
Chelsea ended up changing when she herself made the choice to change instead of her family constantly pushing her to change.
For a long time, she was looking to change by spending lots of money on rehabs. Nothing worked for her until her mom's colleague told her about a ministry called Victory Outreach where there's a free live-in program that helps addicts recover.
On 15 October 2012 she went into the recovery home in San Jose (USA) and gave her life to God. She says choosing to go into the recovery home was one of the best decisions she could have made.
It was there where she learned that God had a calling placed on her life and that she was not called to be broken but that she had purpose. She would be a missionary.
She held onto this promise when the enemy started to try to get her down. She changed when she was open to receiving God and surrendered to Him.

Today God is using Chelsea's life. She serves as a missionary in Cape Town South Africa where she serves as the Women's Home director. "It is such a privilege to be used by God, not only did He save me, but He is using my life to help other women be set free through the power of God."
"If God could do it for me, He can certainly do it for you. Nothing is impossible for God. He can do exceedingly, abundantly, more than you could ever ask or imagine.
I know that He's still able to make a way for the drug addict, for the broken-hearted and the one who feels that they don't want to live anymore. We serve an able God.
Cry out to God. No matter what you're going through in life, God is always there, listening. He listens to you no matter what you're currently facing. He can hear you in your darkest seasons."
Listen to "Chelsea Ramsey Testimony – March 8th 2023" on Spreaker.
For more information about our church, go to our website at:
Third Wave Nights – Fridays at 19:00pm
Sunday morning service at 08:00am & 10:00am
Tune in to our TV program Treasures on TBN Yethu Channel 364 every Friday night @ 8:30 pm.
For more information about our Recovery Homes
Contact details are:
021 691 9575 / 061 407 9474
Thanks for listening family. Stay blessed and stay connected.
If you missed out on today's radio segment, click here to listen to the full audio version of this testimony: www.vocapetown.net/radio