Testimony of Pastor Cesar Portillo
8 February 2023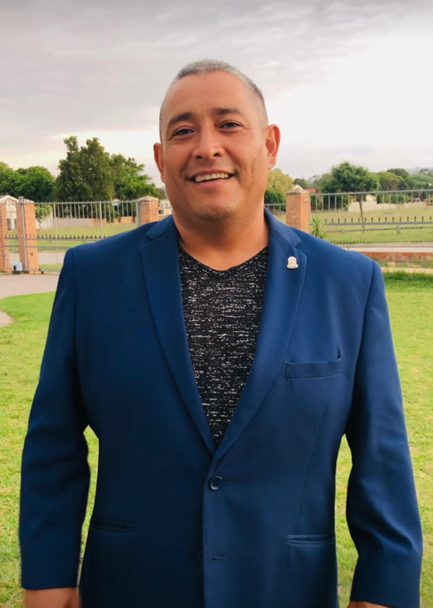 Before Pastor Cesar came to know Christ, his life was crazy and dark. He was always chasing a high and was selling and using hardcore party drugs. He explains how fast his life had felt mainly because he was searching for something.
Something more. He attests to never finding it in the world. Though he was raised in a good family and had a decent job, he was searching for something that would last.
He remembers being given a flyer to come to church and that's where his new journey began. 
"My life has been changed by God's grace, but it did not happen overnight, it was progressive.
" After receiving many flyers, he attended Christian concerts and was encouraged through preaching's. One night after he attended a rave, he was given a flyer at 3 am in the morning.
The flyer was an invite to a drama titled Cry of the Young hosted by Victory Outreach. He ended up going and was immediately inspired by the young people who were taking a stand for Jesus.
He goes on to say, "If God can change these young people, then maybe there's hope for me. And on that very day he gave his life to Christ. From that day I have never been the same and have seen God use my life"
God has been faithful in bringing Pastor Cesar and his family to South Africa. Here he has helped churches to grow by serving as a missionary.
He is now based in Port Elizabeth where God uses his life to help people get restored and regain their dignity. "We are believing God to do something new and big in the City of Port Elizabeth."
"I really believe that it's God's time for some people to change. I was a young man who was heartbroken, addicted and suicidal but there comes a time when you find a pulling, an urge that says There has to be something else for my life.
That is called God's orchestrated time for your life. I want you to know that no matter how much you try to ignore it it's going to get stronger. No matter how much you try to flood it with drugs it's gonna get deeper.
So, I want to let you know all you gotta do is surrender. Come to God broken. You don't have to be changed, I came to God high on drugs and God still changed my life. Today I am still serving God.
I have seen God continue to save others as he has saved me. If He can do it for me, He can do it for you."
For more information about our church, go to our website at:
Third Wave Nights – Fridays at 19:00pm
Sunday morning service at 08:00am & 10:00am
The Rise Up Radio segment – Live edition, will be coming to Port Elizabeth for more information contact 064 375 7289
Tune in to our TV program Treasures on TBN Yethu Channel 364 every Friday night @ 8:30 pm.
For more information about our Recovery Homes
Contact details are:
021 691 9575 / 061 407 9474
Thanks for listening family. Stay blessed and stay connected.
If you missed out on today's radio segment, click here to listen to the full audio version of this testimony: www.vocapetown.net/radio