Testimony of Ronaldo
17 January 2023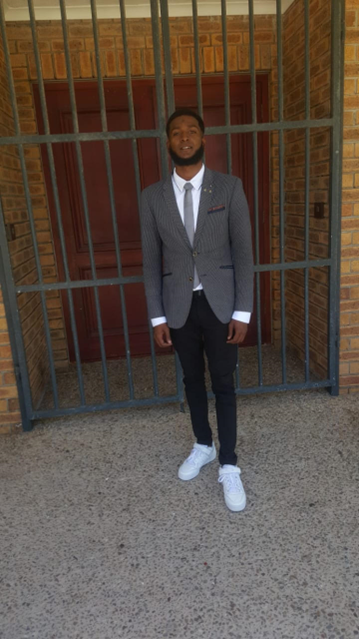 Before Ronaldo came to know Christ, he was broken and addicted to drugs for nine years. He was a heroin addict that was in and out of rehab. He ended up dealing drugs because he was influenced by what seemed appealing. Soon thereafter he realized that dealing drugs was not for him.
When he did not measure up to the drug lord's expectations, they threw him out to live in the streets. Before knowing Christ, he was homeless, a prisoner and rejected by his family.
He describes his life as feeling like a pit in which he could not escape, that just grew deeper until he hit rock bottom.
He ended up changing when he was introduced to a man named Jesus Christ. He had always heard about Jesus, but he doubted the power of Jesus.
These circumstances made him understand that he could not do it on his own. Though there were many people he was surrounded by, he was alone until he decided to call on the name of Jesus.
After deciding to follow Jesus, his life has never been the same.
Today he finds himself freed from addiction. He gives God all the glory. He is also grateful for Victory Outreach who was instrumental in his recovery from addiction. He describes feeling a touch of God and finally feeling like he belongs.
"I would like to thank God for using my life. He could've chosen so many other people to use but he chose to use my life and I'm grateful that God chose to use my life.
I'm a graduate of the recovery home and I find myself doing ministry in the church. I'm doing sound and media ministry at Victory Outreach Wynberg. I'm actually from Durban but I moved, and I made a life for myself here in Cape Town.
I have a job here in Cape Town that involves sound and media. God is using my talent for the church of Wynberg which is situated at Fairmont high school.
God has been faithful. I did not know I had the ability, but God found it fit to use a person like me and I'm grateful that I could be used in the ministry at church. I am privileged to be in the kingdom of God."
Ronaldo encourages anyone who feels caught up and feels like giving up – to know that there is a man named Jesus who is able and more capable than we could ever think.
All we need to do is to call on Him, He will come through for you. He will change your life. "He has done it for me and can do even more for you.
" He urges all parents who have children that are on drugs to not give up. Prayer changes things. He believes that 2023 will be the year of answered prayers and that God will do great things in the lives of our families if we just trust Him. He is able.
Listen to "Ronaldo Testimony January 18th 2023" on Spreaker.
For more information about our church, go to our website at:
Third Wave Nights – Fridays at 19:00pm
 Sunday morning service at 08:00am & 10:00am
Tune in to our TV program Treasures on TBN Yethu Channel 364 every Friday night @ 8:30 pm.
For more information about our Recovery Homes
Contact details are:
021 691 9575 / 061 407 9474
Thanks for listening family. Stay blessed and stay connected.
If you missed out on today's radio segment, click here to listen to the full audio version of this testimony: