Testimony of Kyle Herrings
4 January 2023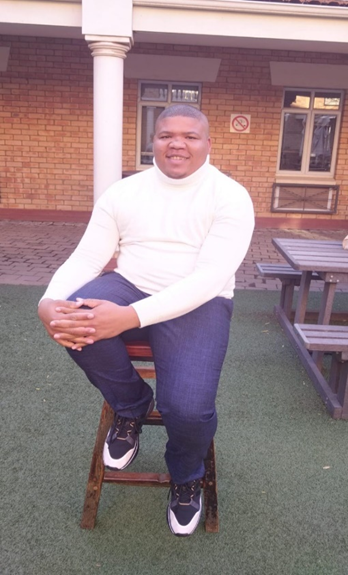 This is a story of a young boy who fell into the trap of addiction from the age of fourteen through nineteen years of age. Kyle expresses how different his life was
to others his age. How instead of figuring life out through his teenage years, he was always on a mission for his next dose of drugs.
Kyle's life changed through the encouragement and prayers of people. His sister's life was transformed through the power of God.

She was delivered from addiction at the Women's Victory Home in Cape Town.
When she returned to Pretoria, she would always encourage him. After years of drug abuse, his body started to give in. He was hospitalized with blood poisoning and clots in his pancreas.
He felt like he was losing his mind. He came to a point in his life where he had to decide, it was either he allow God in, or he'd die as he was.
He went into the Men's Victory Home in Pretoria in 2014.
God restored him and gave him back his dignity and a sense of belonging. He is grateful to God for keeping him all these years.
Today he serves in Victory Outreach Pretoria as the GANG (God's Anointed Now Generation) leader, which is a student and young adult ministry.
He also works with the pastoral team in establishing the church and taking it to a new level. He enjoys helping people discover who God intended them to be.
God has also blessed him with a job and has restored his relationship with his family.
"If you find yourself in a place where there's no way out, just give Jesus a try.
Maybe you've tried everything else, and nothing is giving you that satisfaction, nothing is giving you fulfilment – I dare you to give Jesus just one try.
Not a drug, not a pill, its only the gospel that works. Get saved and then connected to a church. God can do all things, but you must take the first step. There is hope when you call upon the name of Jesus.
The word of God says Those who call upon the name of the lord shall be saved. Just give Jesus a try."
Listen to "Kyle Testimony – January 4th 2022" on Spreaker.
For more information about our church, go to our website at:
www.vocapetown.net
Third Wave Nights – Fridays at 19:00pm
Sunday morning service at 08:00am & 10:00am
For more information about our Recovery Homes Contact details are:
021 691 9575 / 061 407 9474
Thanks for listening family. Stay blessed and stay connected.
If you missed out on today's radio segment, click here to listen to the full audio version of this testimony: