Testimony of Ulrich
28 December 2022
This story teaches us how much of an impact the friends we choose have over our lives. Ulrich grew up in a godly household but the friends he chose enticed him to pursue an unrighteous life which led him to being enslaved to pornography and alcohol. Years later God revealed himself to Ulrich which changed his life forever.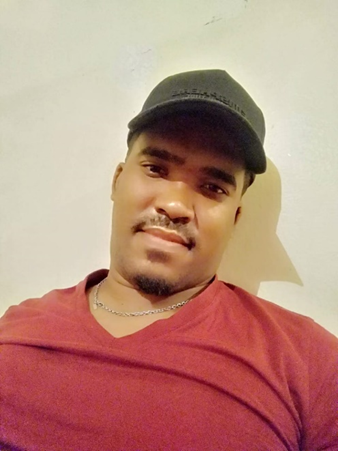 Ulrich came from a lifestyle where he would engage in sin.
He was addicted to pornography and was a heavy drinker.
He later realized that it was the friends he was surrounding
himself with, that influenced the choices he made.
He further goes on to say that during this time of the year,
festive season, he was completely wild. He would lose himself
completely and would live to be out of control.
Between two to three years ago there was a scripture that God
gave him which changed his life. The scripture is found in 1 Thessalonians 4. The scripture is a call to sanctification, where God calls us to live holy and pure lives.
As he was reading it, he saw that everything that was mentioned, was the type of sins he was engaging in. He immediately felt convicted as God was urging him to abstain from sexual sin and immorality.
He felt like God was speaking to him directly. Since receiving that word, he has a renewed mind. He says that what he has learned from sin is that it changes the way we would normally think, he compares it to how people act when they are drunk.
Sin consumes your being and makes you act in drunkenness. He is grateful to God for changing him.
Since Ulrich surrendered his life to God, he has experienced an overflow of open doors. He is actively involved in the music ministry at Victory Outreach where he specializes in ministering on the piano.
He is always blessed by the anointing he witnesses during alter calls. How people are sincere in their praises to God and how God's power is so prevalent.
He is grateful to God for blessing him with a talent where he can glorify God and impact lives.
"To every listener, everyone listening to my testimony, I would like to encourage you guys please surrender your life to Christ. Make Him Lord over your life it is the best decision you could ever make.
The beauty of coming to God the father is that jy hoef nooit sleg te voel nie, you never ever have to feel bad for the things you did and the sins you've committed in the past.
The word of God promises us in the book of 1 John that when we confess our sins unto God, God is faithful and just to forgive you and to cleanse you from all, not some, but from all unrighteousness and when God Forgives you, He forgives, and He forgets.
Hy vergeet almal die dinge wat jy gedoen het in die verlede. I just want to encourage everybody to make Jesus Christ the Lord just make Him Lord of your life, your life will never be the same after that."
Listen to "Ulrich Testimony – December 28th 2022" on Spreaker.
For more information about our church, go to our website at:
www.vocapetown.net
Third Wave Nights – Fridays at 19:00pm
Join us this Sunday for our New Years service @09:00am located at 123 Voortrekker Road Goodwood
For more information about our Recovery Homes
Contact details are:
021 691 9575 / 061 407 9474
Thanks for listening family. Stay blessed and stay connected.
If you missed out on today's radio segment, click here to listen to the full audio version of this
testimony: