Testimony of Darren Kota
6 December 2022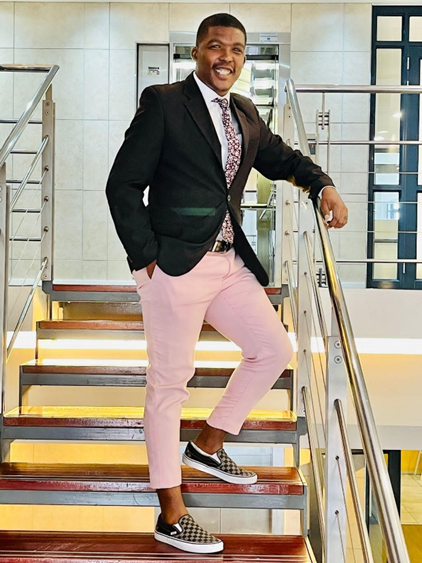 A testimony of God's faithfulness in our lives and how He takes broken people and restores their lives. This is the story of a young man who was once seeking the approval of the world which left him feeling inadequate but when he found God, his life changed in the best way possible.
Before he came to know the Lord, he was drinking, partying, and losing control. At the time he thought that boasting about his lifestyle would gain him acceptance. Looking back, he can testify that the choices he made did not benefit him. He almost landed in jail many times. Darren realizes how the hand of God has been on him all his life even when he felt he did not deserve it.
Darren came to know the Lord when he decided that he had had enough. He felt that his lifestyle was not complementing the dreams and visions he had for himself. He could feel God drawing closer to him and knew God had a plan for him. He surrendered to God as the scripture 1 John 4:4 led him to believe Greater is He that is in me than He who is in the world, and because he believed this, God has kept him, and he has never looked back.
Darren is now happily married with a beautiful family. He now serves in the music ministry of Victory Outreach Cape Town. God has elevated him, as recently he was informed that he was accepted to study towards a bachelor's degree in Business Administration. He gives God all the glory and praised God for making a way where there seemed to be no way.
His word of encouragement is to the mommy's and daddies out there, he urges them to not cease to pray for their children. He went on to say: "Isaiah 55 verse 6 says Seek the Lord while He may be found, call upon Him while He is near. I don't know what you're going through but one thing I do know is that you have greatness in you."
For more information about our church, go to our website at:
www.vocapetown.net
Third Wave Nights – Fridays at 19:00pm
 Sunday morning service at 08:00am & 10:00am
For more information about our Recovery Homes
Contact details are:
021 691 9575 / 061 407 9474
Thanks for listening family. Stay blessed and stay connected.
If you missed out on today's radio segment, click here to listen to the full audio version of this
testimony:
www.vocapetown.net/radio