Testimony of Darryl
14 December 2022
Darryl describes his life as being a complete downward spiral before knowing Christ.
For fourteen years he was enslaved and described himself as a man who was broken, lost, and bound in this world.
He remembers making one bad decision after another. At the age of 17 he got involved in gangsterism. He started smoking weed.
Drinking alcohol. Attending nightclubs. Before he knew it, he was caught up abusing tik and got involved with drug lords who used him to smuggle drugs. His addiction grew worse which led him to abuse any drug that was accessible.
His dependence on drugs made him sell everything of value and soon thereafter he was breaking into homes. He recalls being in and out of prison.
He was shot four times and feels that he should have been deceased, but he believes God preserved his life because he has a plan for his life.
He reminisces about how his mother kept praying for him. Whenever he saw her, she was crying before God, praying that God would deliver him. Darryl knows that his mothers' prayers were not in vain and believes that because of her faith, today he is no longer the same.
He will forever be grateful to God for rescuing his life.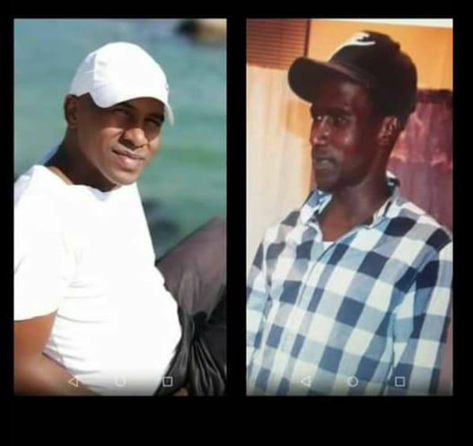 On the 14th of August 2019, he was released from prison on parole for a robbery case. He was still doing the same things he done before going into prison.
He remembers coming home high on drugs one evening on the 21st of August 2019. His mother pleaded with him to stay home as there were people coming to meet him. It was men and women of God from Victory Outreach.
He listened to their testimonies of how God had delivered them and set them free. He explains feeling something different, something good. He felt the embrace of Gods love.
He felt God speak to him and work on him. On this very night, after feeling God's presence he gave his life to God by declaring Jesus as his Lord and Saviour. God found him, healed him, restored him and now his life is completely new.
He is so thankful to God for saving him by using ordinary men and women to preach the gospel and testify about God's grace.
God is using Darryl in a powerful way. He reaches out to broken families in his community and other areas, by praying for them and letting them know that there is hope in Jesus.
He gets called out to visit different people to bring words of encouragement for families that's going through similar things he went through.
He is often involved in rallies where the gospel is spread through his testimony. He is currently a life group leader in Athlone where people in the community gather and support one another.
"My encouragement to each one that is listening is never give up because God can save your life. The same way He came through for me is the same way He can do it for you.
God will make a way for you. He will surely make a way for you. Only God can bring back the things that the enemy has destroyed and bring it back to life.
God has never lost a battle and he's not about to lose one. Trust in him, he doesn't want to lose you. There is never a day that God isn't there so don't give up, you are loved by God. There may be days where you are struggling there may be days where you are feeling weak and there is never a time where God is not there.
His love will give you the strength to continue forward because he is the way maker. The God of miracles. He set me free, the same way He set me free, He can set you free because there is none like him.
Just trust in him and He will come through in a mighty way. There's a scripture in Jeremiah 29 verse 11, in this scripture it says I know the plans I have for you declares the Lord, plans to prosper you and not to harm you, plans to give you hope and a future. Just trust in the Lord with all your heart and He will come through for you."
Listen to "Darryl Testimony – December 14th 2022" on Spreaker.
For more information about our church, go to our website at:
www.vocapetown.net
Third Wave Nights – Fridays at 19:00pm
Sunday morning service at 08:00am & 10:00am
For more information about our Recovery Homes
Contact details are:
021 691 9575 / 061 407 9474
Thanks for listening family. Stay blessed and stay connected.
If you missed out on today's radio segment, click here to listen to the full audio version of this
testimony: www.vocapetown.net/radio