Testimony of Bro Enrique
08 November 2022
What a powerful testimony of a man who grew up in a rough neighbourhood, had a rough upbringing. His father was always abusive to him and his mom. At the age of 3, his father would give him marijuana to smoke and made him drink alcohol, making him get high. He and his friends would just laugh because it was funny to them.
There were times when his dad would tie him up in the closet, and hanged him upside down, and he would tell him that if he moves, the devil will eat him. He grew up with a lot of traumas in his life. His dad ended up leaving his mom, got married again, and had more children. His mother also remarried, and his stepdad was very abusive as well. He had two other brothers, and we would always see him abusing my mother. He would rape her and do all kinds of stuff in front of us. At one time, he almost killed my little brother.
He grew up all messed up, which eventually turned into drug addiction, gangsterism and imprisonment. He and his mom found themselves homeless and lived on the streets for over 15 years. He had a lot of hatred and stuff in his heart that he was not able to cope with, he almost took his life.
He can honestly say that it was nothing he did, but when he called upon the name of Jesus, it was the power of God that fell upon his life. One day the Lord just got a hold of him, God set him free from drug addiction, from anxiety. The attacks that he was experiencing, he had a lot of physical things wrong with his body, but the Lord healed him. He cried out to the Lord, and He heard his cries, and delivered him by the power and the anointing of God, and he has never been the same again.
He ended up going to the Victory Outreach Recovery Home. At the time, he was dating somebody, and they both decided to join the Recovery Home. God did a tremendous transformation, He turned everything around for His honour and glory. He is so grateful because it was the Lord that got a hold of his life, because He had a plan and purpose for his life.
He used to get these prophecies when he was a kid that he would become a pastor one day, now he is starting to see how God is bringing these prophecies come to pass in his life. As soon as he graduated the Recovery Home, God started raising him up as leadership within the Recovery Home. He got married, and God called them to be missionaries.
Currently, they find themselves in Cape Town, South Africa, all the way across the world from San Jose, California, laying their lives down. They both are home directors, giving back, for others, that they might rise, to be leaders, to be feeders to the vision, to the ministry. They are believing to raise up home directors, Urban Training Centre graduates, to go in there and take the world for Jesus. It is all about reaching souls, to go into the highways and byways, for the honour and glory of God.
His word of encouragement is, if you find yourself depressed, without hope, living with abusive parents, you don't know where to turn to, you're hurting, you don't know who to talk to, there is always someone you can turn to, and that someone is Jesus Christ. The Lord always saw him through his toughest times of his life, and he knows that if it wasn't for God, he would not have been here. Don't give up, there is hope, and that hope is Jesus Christ. Seek God with all your heart and know that he has a plan and purpose for your life. You can't do it on your own strength, but you can do it through Christ that strengthens you.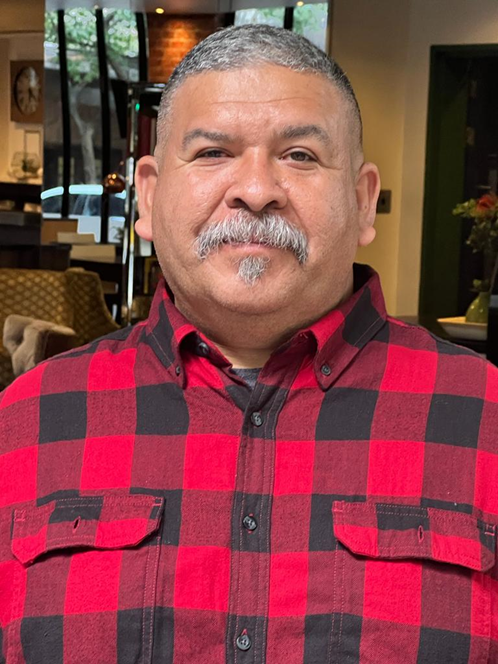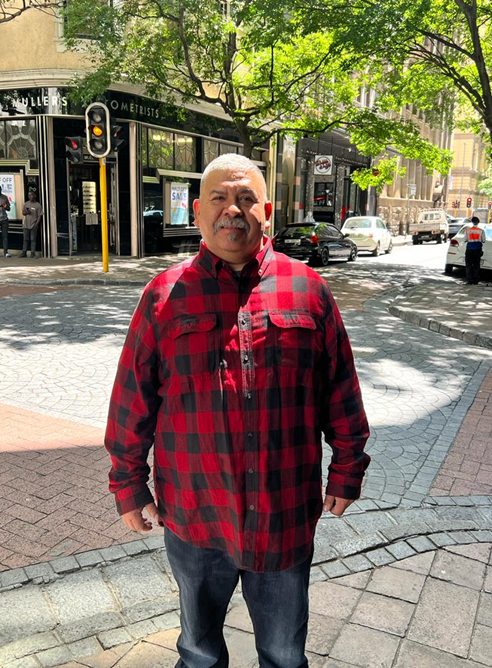 Listen to "Enrique Testimony – November 9th 2022" on Spreaker.
For more information about our church, go to our website at:
Third Wave Nights – Fridays at 19:00pm
Sunday morning service at 08:00am & 10:00am
For more information about our Recovery Homes
Contact details are:
021 691 9575 / 061 407 9474
Thanks for listening family. Stay blessed and stay connected.
If you missed out on today's radio segment, click here to listen to the full audio version of this testimony: