Testimony of Bonnie
30 November 2022
What a powerful story of a young woman, who came out of a broken home, father was in and out of her life, mom had to work to provide for the family and so her grandmother raised her. At the age of 18, her life changed drastically. She started experimenting with drugs, found herself pregnant at the age of 21.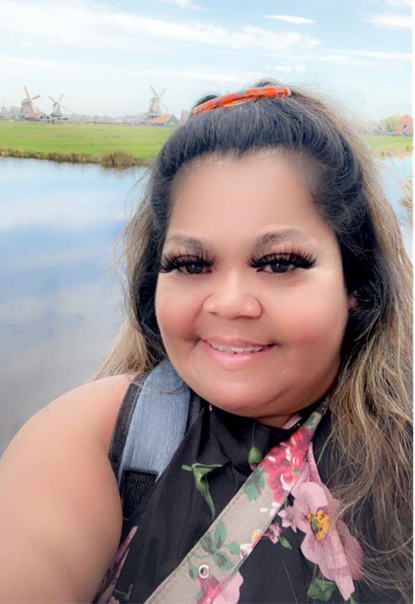 She fell in love and found herself in a very violent relationship. On top of that, she lost her children, found herself in and out of jail. She was even homeless for nine months. Her life was very hard, her life was in turmoil. She thought that this is all that life has to offer, living that Bay-area life.
She found herself at the end of her ropes. The boyfriend she had at the time, who is now her husband, fought with her and choked her and she passed out. She remembers the last words she said to him before she left him was that she wished that he would die.
Her boyfriend ended up changing and had given his life to God. She says that he was God's angel for her because, she did not know anything about God, she would go with her grandma to church, but she was still a child then and she would play with other kids and did not want to be in church.  When she connected with him again, he taught her how to read the bible, and to believe in things she could not see.
He introduced her to Victory Outreach and the free Recovery Home, and her life was never the same again. She is currently the director of the Women's Recovery Home in Cape Town, South Africa. Speaking of which, the Recovery Home has their graduation coming up on the 4th of December 2022 on Sunday second service at 10:00 am.
Women who were lost, had no direction, addicted to drugs, women who had lost their children. She deals with women from different walks of life and these women who are graduating, has fight the good fight, Women who are fighting to restore their families, women who are no longer drug addicts, women who has their dignity back.
Women who respect themselves, who found themselves. For her it is such an honour to stand there and let everyone knows that these women are such a blessing in her life. She thanks God for them, thank God for allowing her to see the fruit that He has given. She thanks God for these women's lives. It is such a privilege to walk alongside these women. Never forget, God has a plan and purpose for your life.
For more information about our church, go to our website at:
Third Wave Nights – Fridays at 19:00pm
Sunday morning service at 08:00am & 10:00am
For more information about our Recovery Homes
Contact details are:
021 691 9575 / 061 407 9474
Thanks for listening family. Stay blessed and stay connected.
If you missed out on today's radio segment, click here to listen to the full audio version of this testimony: