Run 4 Hope Emphasis
19 October 2022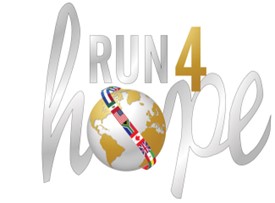 WHAT IS RUN 4 HOPE?
Run 4 Hope is a United We Can effort or initiative of our International Ministry, where we are raising funds to establish more churches and Recovery Homes throughout the world.
Currently, we have hundreds of churches throughout the world. In South Africa alone, we have 8 churches, one in Johannesburg, one in East Rand, Johannesburg, one in Bloemfontein, Port Elizabeth, Pretoria, Cape Town, Mitchell's Plain, and our baby church in Wynberg.
Our churches offer free Recovery Homes for men and woman, who are bound up with drug addiction, gangsterism and prostitution. It gives them a place where they can get their lives together, giving their lives to the Lord, getting their families back and answering God's call upon their lives. Powerful things are happening in our Recovery Homes.
Currently, in our Cape Town Recovery Home, we have 25 men and 14 women, residing within the Home. Run 4 Hope helps us to build more churches and free Recovery Homes throughout the world. It is a fun raising effort, and the best part is that you don't need to give money out of your own pockets.
We have people doing a lot of fun stuff like, jogging for hope, cooking for hope, running for hope, graphics for hope. You can even involve businesses like Mc Donald's or even your local grocery store allocated near to your home. You can even ask your work colleagues to sponsor you for R4H. Al the finances go towards Run 4 Hope.
We have three powerful testimonies about people who's lives have been changed because of R4H.
Firstly, we have a young lady, who for the first 20 years of her life, lived a very dysfunctional life.  Her stepdad was addicted to drugs, as a result, she would go out partying with her brother, drinking underage, just to escape from what is happening at home.  They were eventually introduced to Victory Outreach Church. Her stepdad got saved, he was no longer addicted to drugs and her family got restored. She is grateful for the United We Can covenant partners, because if it wasn't for their giving, her family wouldn't have been saved.
Secondly, we have a young lady from Hanover Park, who started smoking cigarettes, marijuana, and dagga at the tender age of 13. Then she was introduced to rocks and cocaine. That took her further into her drug addiction. The places where she found herself in was places, she had to hustle for her drugs. She had a child with this married man who went to prison for killing his own child at the age of 3 years old. She started operating with the underworld system, moving drugs into Cape Town. It was just the lifestyle she had to live because she was with the most wanted people.
She was deceitful, manipulative, and evil minded. If you were not from her territory, or not from her gang, you needed to be killed. It was all about the money and her defending her gang. On 10 August 2008 at 05:20, she was crying, and she felt overwhelmed by her circumstances, she told herself that that drugs she is smoking will be her last. She went into the Recovery Home at Victory Outreach, and she is still in the church, evangelising and giving back what the devil has stolen from her. She will do whatever it takes, because God has placed a burden on her life for the hurting, lost people of the world. She wants to do what God created her to do. If it was not for the generous giving of United We Can, she would have been dead on the streets of Cape Town.
Lastly, we hear from a brother, who had a mom that was there and a dad who was absent in his life. He had seen a lot of things at home that he wasn't supposed to see. He saw how his dad mistreated his mom, because of that, he felt a lot of hatred towards his dad, which resulted in an ugly divorce. There was a lot of hurt in the family, and it affected him emotionally.  He got saved at the age of 18, in 2016, he finally said yes to the calling of God. When he walked through the doors of Victory Outreach, God began to work in his life. He had to choose between the entertainment business or pursuing God. He chose to pursue God. He is grateful for Run 4 Hope, because of your donations, it helps divert young people from turning to drugs and gangsterism. Your donations will help women and children from being used as human traffickers.
Family, friends, colleagues, get behind us in partnering with us as we Run 4 Hope. Lives are being restored, locally and internationally. Churches and free Recovery Homes are being build because of your generous giving.
Thank you in advance for partnering with us.
For more information about our church, go to our website at:
Third Wave Nights – Fridays at 19:00pm
Sunday morning service at 08:00am & 10:00am
For more information about our Recovery Homes
Contact details are:
021 691 9575 / 061 407 9474
Thanks for listening family. Stay blessed and stay connected.
If you missed out on today's radio segment, click here to listen to the full audio version of this testimony: