Are you searching the internet looking for the testimony of a Christian? You have come to the right place. Check out this powerful testimony of a young man that has been changed by the Power of God.
Testimony of Isaiah
26 October 2022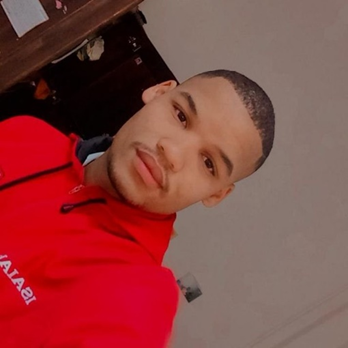 What a powerful testimony of a young man, who grew up in a very dysfunctional, broken family. His father was a police officer, but his mom was a drug addict.
She would sell stuff in the house to feed her drug habit, and that always led to heavy, heated arguments between his mom and dad.
His aunt knew somebody in Victory Outreach, which resulted in his mom being accepted at the Victory Outreach Recovery Home.
God saved her and restored his whole family. He remembers the morning before his grandfather's funeral, he felt a tugging at his heart, like his heart was beating extra fast.
He did not know what was happening to him, he felt like giving his heart to Jesus. He spoke to his dad, and his dad prayed for him and led him to the Lord right there in their living room.
Currently, he is in the HIS (High School Impact) ministry. They go to different High Schools, evangelising, telling them about the love of Jesus Christ, praying for them, doing skits and encouraging and inviting them to church. 
They are a big team and God is using them powerfully within the youth.
They have fellowship on a Friday evening at 18:00, where they interact, play cards, dominoes, sitting and getting to know each other. Service starts at 19:00.
They also created a group chat, where you get the latest updates on the different sessions and fellowships.
For more information regarding the High School Impact, you can get in direct contact with Bro. Isaiah on 0629708095.
He just wants to encourage the young people, who comes out of broken homes, who feels suicidal or depressed, not to give up hope. You are made in God's image, God loves you.
He created you for a purpose. Your present may look dark and gloomy, but your future will look different because if you put God in the centre, and trust in Him, He will make your paths straight.
Listen to "Isaiah Testimony – October 26rth 2022" on Spreaker.
For more information about our church, go to our website at:
Third Wave Nights – Fridays at 19:00pm
Sunday morning service at 08:00am & 10:00am
For more information about our Recovery Homes
Contact details are:
021 691 9575 / 061 407 9474
You can also visit our contact us page.
Thanks for listening family. Stay blessed and stay connected.
If you missed out on today's radio segment, click here to listen to the full audio version of this testimony: