Testimony of John The Goer
07 September 2022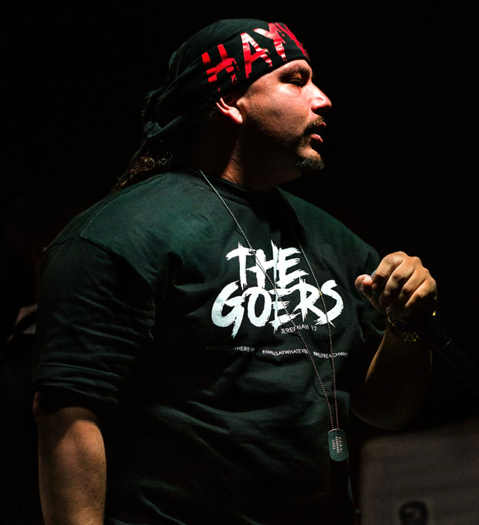 What a powerful testimony of a young man, who was striving to become the most notorious gang member there ever was. Residing in California, his family was well known in the Bay area, he always heard war stories about shootings, stabbings, fights, parties, different things they went through growing up. The lifestyle he wanted to choose, would have either led him to the grave or to prison.
His parents got divorced when he was only 4 years old, and he went to go stay with his mom. His mom's side of the family was very successful. His grandma graduated from university. They had degrees and had successful businesses. He grew up in a very good household and had a lot of positive influences in his life.
He had a mother who was always praying and interceding for him, always on her knees. He always went to church with his mom, but it was only 10 years after he attended church, when he got saved. He is glad that God saved him the time that He did because he always felt drawn to the streets. He remembered that one gang international youth service he attended. It was a very powerful message: "Running from the call of God".
He went to the altars and the pastor said he must lift his hands. As soon as he touched him, he felt the Holy Spirit, felt the anointing from the tips of his fingers all the way to the bottom of his feet. He got slain in the Spirit; he was so filled up with the power of God. He felt he had a true encounter, that he experienced God for himself.
He remembered telling God that he always wanted to become a gang member, who wanted to live on the streets, but he promised God that from now onwards, that he was going to strive to be 10 times harder to be a man of God. Ever since he gave his heart to the Lord, his life had changed.
He was in the West Coast Urban Training Centre for one year, and from there, God took him on a world tour. Crusades from Europe, to Indonesia, Manchester England, Ireland, Amsterdam. He was also able to come to South Africa, Cape Town, Pretoria and Johannesburg. God was on the move within his life from the moment he got saved.
God has blessed him with the gift of rapping. He is grateful for this powerful, useful tool that God has graced him with.  He is celebrating one year of marriage, and for his son that was born. God has taken him from level to level. He still holds on to his promise of serving God with his whole life, for the rest of his life.

For more information about our church, go to our website at:
Jazz & Jokes – Saturday 10 September at 17:00pm
Third Wave Nights – Fridays at 19:00pm
Sunday morning service at 08:00am & 10:00am
For more information about our Recovery Homes
Contact details are:
021 691 9575 / 061 407 9474
Thanks for listening family. Stay blessed and stay connected.
If you missed out on today's radio segment, click here to listen to the full audio version of this testimony: