Testimony of Winston
03 August 2022
What a powerful testimony of Bro. Winston, addicted to drug addiction, gangsterism, in and out of prison for most of his life. After prison he resumed his life of addiction. Stealing from everyone, even from his own family. His own family turned their backs on him for his devastating lifestyle he lived. He had no money and nowhere to live. At the age of 57, he even lived at pela poste. He thought that there was no hope for him.
On this specific day, his son came to him in Mitchells Plain, saying that he knew about a church where his dad can go to. He told me about Victory Outreach Recovery Home. That there is a church for the drug addict, gangster, and prostitute. All the hurting people and their families.
On the 18 August 2021, he walked into the doors of the Recovery Home, and his life was never the same again. He thanks God for changing and renewing his life. God even restored his family's life. They are now so proud of the Godly man that he has become. That is what God can do for you.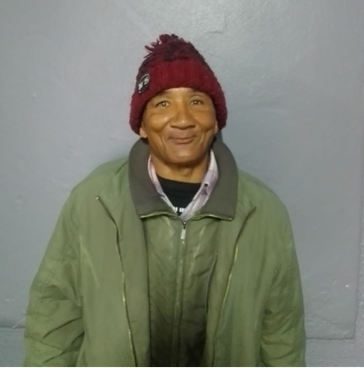 He graduated the Home and is currently discipled by one of the pastors within the Recovery Home. Learning how to pray daily, learning how to read his Bible. Serving in the church. He even has a job now. Being an example to his family and being a dad to his children. Just trying to be a light to others.
He just wants to encourage somebody out there who finds themselves in the shoes where he once was to never give up. Give God a chance in your life. Don't stop praying, believe and trust in God. He is going to come through for you in a mighty way.
For more information about our church, go to our website at:
Third Wave Nights – Fridays at 19:00pm
Sunday morning service at 08:00am & 10:00am
For more information about our Recovery Homes
Contact details are:
021 691 9575 / 061 407 9474
Thanks for listening family. Stay blessed and stay connected.
If you missed out on today's radio segment, click here to listen to the full audio version of this testimony: