01 July 2022
What a powerful testimony of a young man, bound by drug addiction and gangsterism for over 20 years of his life. Being in prison for most of his young life, living with no purpose or direction. He wanted to commit suicide, but before he did, he decided to say one last prayer.
As he was praying, he heard himself praying in tongues. He never prayed in tongues before, and he prayed in tongues for about 45 minutes. He felt God speaking to him. Soon afterwards he joined the Victory Outreach Recovery Home in Hanover Park in the city of Cape Town. He stayed at the Home for 3 years and 7 months. Originally from Pretoria, he went back to his hometown, helping in his community, helping people who are also lost and bound to the things of this world. He finds himself currently in the Victory Outreach Recovery Home in Pretoria, where he is staff within the Home.
The Recovery (Victory) Homes, is mostly focused on the getting the drug addict, gangster and prostitutes out of the streets and into the Homes. Just to let them know that God loves them and that He has a plan and purpose for their lives. It is nothing like a Rehabilitation Centre, it is more like a Christian Recovery Home.
His responsibility as a staff is to make sure that they get up in the morning, that they are healthy. There is a curriculum they are working with. Every day they have a structure, from the moment they wake up in the morning until they go to bed at night. How to use their time, breakfast, prayer, preaching, classes. He is also responsible for their spiritual growth.
He also is working hands on with the men, making sure that their concerns are being met. Helping in building their character, because most of the men come in hurting, having their own way of thinking and doing their own things. They need to be guided in the right direction. We also help them to integrate back into society by helping them get jobs.
The Home partners with companies that give them jobs, so they can work at job sites. They learn about work ethics as some of them never worked in their lives. We also teach them how to work with their money, how to budget. There is a phase after they are done with the home, when we put them into re-entry, where we let them have more responsibility now.
They can work with their own cash, where they need to pay their bills, they need to buy food and they need to pay for their own transport. They get taught how to budget their money and how to budget their lifestyles.
The Victory Outreach Homes believes in God and in prayer. We have a lot of young men and women who wants to change. God is doing a great job within the Victory Homes. We believe for many more blessings. Victory Outreach had a lot of success in the past, and the staff within the Homes are dedicated to these men and women, as they also were in their shoes once upon a time.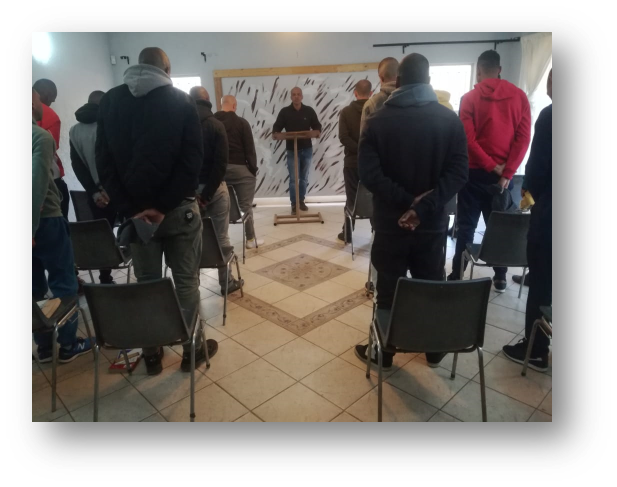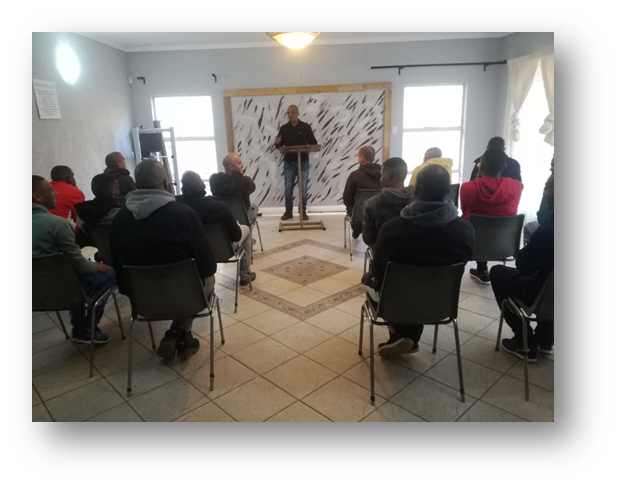 For more information about our church, go to our website at:
Third Wave Nights – starting Friday at 17th June at 19:00pm
Sunday morning service at 08:00am & 10:00am
Sunday evenings at 17:00pm
For more information about our Recovery Homes
Contact details are:
021 691 9575 / 061 407 9474
Thanks for listening family. Stay blessed and stay connected.
If you missed out on today's radio segment, click here to listen to the full audio version of this testimony: