Testimony of Walone
01 June 2022
What a powerful testimony of a young man, who was bound to drug addiction and gangsterism for over 12 years. He felt corrupt, horrible, like a failure, stealing from his friends and family. He even stole from his mother on the streets just to get his next fix.
He was down and out, scratching in bins for something to eat. His friends and family didn't want him in their lives because of his lifestyle. He was crying himself to sleep at night, felt lost with no direction.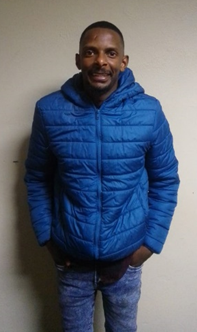 He called upon the name of Jesus, went into the East Rand free recovery home. There, he felt like Jesus changing him, renewing him, changing his mentality. However, he was still rebellious, and was transferred to the Hanover Park Recovery Home in Cape Town.
He learned a lot there, including how to pray, read his Bible, how to appreciate even the smallest things in life. He thanks God for changing him, restoring not only his family, but his friendships also. He loves just spending time with his family.
God is using him mightily as a helper and leader in the Recovery Home. Things are finally falling into place for him. God is opening doors and giving him new opportunities, opportunities he couldn't even dream about. He is still standing in the gap for a lot of his friends and family. He is forever grateful to God for the new man he had become.
For more information about our church, go to our website at:
Wednesday Gang nights at 19:00pm
Thursday Service at 19:00pm
Sunday morning service at 08:00am & 10:00am
Sunday evenings at 17:00pm
For more information about our Recovery Homes
Contact details are:
021 691 9575 / 061 407 9474
Thanks for listening family. Stay blessed and stay connected.
Listen to "Testimony of Walone – June 1st 2022" on Spreaker.
If you missed out on today's radio segment, click here to listen to the full audio version of this testimony: