Testimony of Shamiela
18 May 2022
What a powerful testimony of a young woman, who grew up in a Christian home, but because of choice, was hooked on drugs for over 20 years of her life. And as a result, she ended up being homeless.
Soon after she found out that she was pregnant. She neglected her son and didn't have time for him. She felt that she didn't even have time for herself. Because of her addiction, she had to do various things on the street, and she ended up contracting tuberculosis.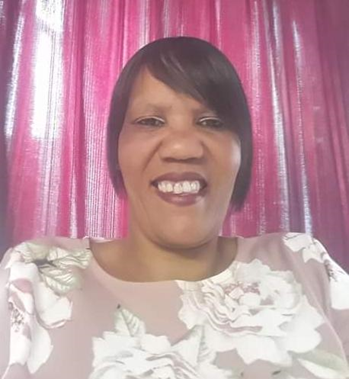 That shook her and she realised that she needed help. She heard about Victory Outreach Recovery Home through a mother whose daughter was on the worship team. She encouraged her to go to the Home. She decided to go on a Saturday morning, thinking that they will accommodate her immediately. She then met a brother who explained how it works and they invited her to come to church that Sunday at the Mitchell's Plain Church.
She went to church the following day, and when they made the altar call, she gave her life to Jesus Christ. She had to attend the Victory Home for two weeks. At the same time, she had to go to the hospital to get her medication. She was sacred that they wouldn't take her in because of her tuberculosis.
Two weeks later, on the 20th of October 2019, she was accepted into the Victory Outreach Mitchell's Plain Women's Home.

Currently she's serving in the Home, as head staff alongside her directors and leadership. Her relationship with her mother and son was restored.
God is using her life to minister to other hurting and lost people out there. She feels that God didn't just save her, but He also put a calling on her life and to be a testimony to her siblings and her friends, by encouraging them.

She is so grateful to Victory Outreach for giving her a chance when everybody gave up on her. "I am a daughter of The Most High God" states Shamiela.
For more information about our church, go to our website at:
www.vocapetown.net
 Wednesday Gang nights at 19:00pm
 Thursday Service at 19:00pm
 Sunday morning service at 08:00am & 10:00am
 Sunday evenings at 17:00pm
 Saturday 28 May at 17:00pm – Victory Home Banquet – R200 a ticket
Includes: a three course meal, graduation, comedy and live entertainment.
For more information about our Recovery Homes
Contact details are:
021 691 9575 / 061 407 9474
Thanks for listening family. Stay blessed and stay connected.
If you missed out on today's radio segment, click here to listen to the full audio version of this testimony:
www.vocapetown.net/radio