Testimony of Richard
11 May 2022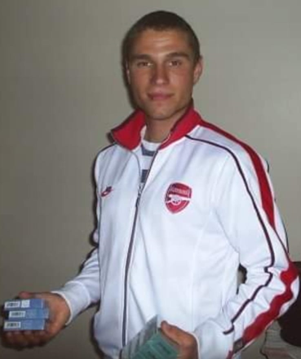 He also struggled to have a relationship with his brother because of his drug addiction. He also had a toxic marriage with his ex-wife, as she cheated on him numerous times. On one occasion, his wife cheated on him again, and he left her because he couldn't deal with it anymore. As he went out to buy drugs, he felt that the devil spoke to him to end his life by grabbing the knife and just to slit his wrist. He wanted to do it, and as he had the knife in his hands, suddenly he heard a gentle voice whispering that he must sit on the couch. When he came too, he realised what he was about to do.
He then decided to reach out to his friend who was from Victory Outreach Church, and he invited him to the church. He immediately experienced an abundance of God's love. He states that it was so overwhelming and that is when he decided to give his heart to the Lord.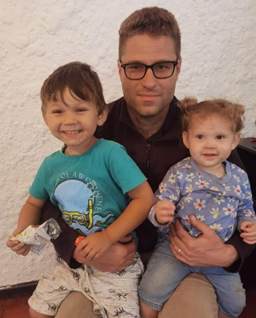 He was fortunate to remarry. Today he has a beautiful wife and two children, who he is very proud of. God has blessed him with a house, and he is using his house as a life group. He feels the need to give back to the community as God has done so much for him
Him and his wife is currently serving as part of the leadership team in Wynberg. God is using them powerfully to infiltrate the whole of the Southern Suburbs. 'Currently we are a small church in Wynberg, but they're trusting God to make it a mega church. If you put God in the centre of your life, anything is possible' states Richard.
For more information about our church, go to our website at:
Wednesday Gang nights at 19:00pm – with Bro. Will Justice
Thursday Service at 19:00pm
Sunday morning service at 08:00am & 10:00am
Sunday evenings at 17:00 pm
For more information about our Recovery Homes
Contact details are:
021 691 9575 / 061 407 9474
Thanks for listening family. Stay blessed and stay connected.
If you missed out on today's radio segment, click here to listen to the full audio version of this testimony:
Listen to "Richard Testimony – May 11th 2022" on Spreaker.