Testimony of Michel
24 March 2022
What a powerful testimony about a young man that was bound to drug-addiction for over 30 years.
It all started when he lost his wife and both parents, due to cancer. He doesn't have any children, so he had no support base. He only had a sister he was staying with at the time.
He started experimenting with marijuana, then acid, meth and eventually with coke.
One day he took his sister's grocery money and used it to go buy drugs and that was the last straw for his sister, and she kicked him out.
He ended up in a shelter in Johannesburg. From there he decided to move to Cape Town, to get away from the bad influences in his life.
He got a job and lost it again because of Covid. He found himself in Haven night shelter in Kensington. Trying to rebuild himself. Soon but very soon he found himself smoking marijuana again.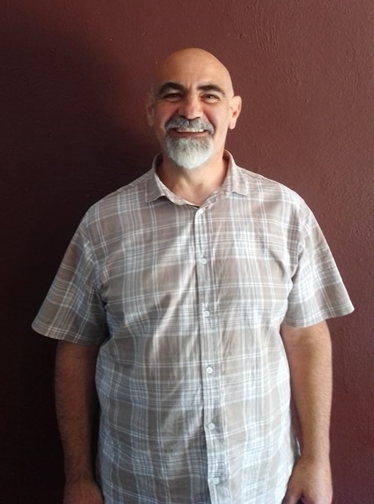 He then moved to the Goodwood-area, where he always passed by Victory-Outreach church. That day he decided to go to the service. He was at his wit's end and was honestly just looking for a meal and a bed to sleep on.
God had other plans for him. He saw the worship team on stage and could see God's light shining through them. He also wanted that light to shine through him as well. He then ended up giving his life to Jesus, realizing that Jesus was that void he was missing.
Currently, he is 11 months in the free Recovery Home. Helping other hurting people who is on substance abuse. He feels called by God to be a Home Director. He also wants to learn to become a pastor so that he too, can preach the gospel of Christ all over the world.
He is also super excited to go visit his sister in Johannesburg and is thankful to God for family restoration.
Listen to "Brother Michel Testimony – March 23rd 2022" on Spreaker.
For more information about our church, go to our website at:
Sunday morning services starts at 08:00 and 10:00 am
Sunday evenings at 17:00 pm
Wednesday Gang nights at 19:00pm
Thursday evenings at 19:00PM
SANGAAND on the 25th March at 19:00pm presented by the Victory Outreach Recovery Home.
Nights of Hope with Apostle Vincent Alexander
27 March at 17:00pm, 28 & 29 March at 19:00pm
For more information about our Recovery Homes
Contact details are:
021 691 9575 / 061 407 9474
Thanks for listening family. Stay blessed and stay connected.
If you missed out on today's radio segment, click here to listen to the full audio version of this testimony: