Testimony of Maureen
09 March 2022
Once again, we have a powerful testimony of a young woman, who got saved at the age of 13. A faithful church goer, trying to balance a normal and Christian life at the same time, at such a young age.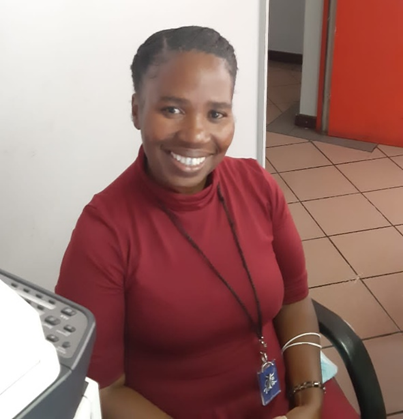 However, when she went to high school, things started falling apart for her because of peer-pressure she wanted to fit in.  She found herself experimenting with cigarettes, drinking alcohol, and going to nightclubs. As well as looking for love in all the wrong places.
By trying to as maintain her regular church-life, she would go church-hopping, but was never satisfied with any of the churches.
She felt like a lukewarm Christian.
She then moved to Goodwood, where she looked for a church where she could belong to. Then she heard about Victory Outreach church in Goodwood. One Sunday afternoon she decided to go visit the church, but as she climbed up the stairs, she heard that the praise and worship had already begun. She didn't want to be late for her first church service, so she decided to turn around to go back home.
The next morning on her way to work, she was standing on Vasco station, and somebody handed her a flyer of Victory Outreach. She felt so overwhelmed because that was confirmation for her that this was the right church God wanted her to be in.
She's been in Victory Outreach since 2016 and God is using her powerfully within the music ministry. Ministering through praise and worship.  She just feels in awe of what God is doing within the church. She can see, first hand, how God is restoring and mending men and women. Lost and bound to gangsterism and drug-addiction. Transforming, not only their lives, but the lives of their families.
Listen to "Maureen Testimony March 9th 2022" on Spreaker.
For more information about our church, visit our website on:
Service Times
Sunday morning services at 08:00 and 10:00 am
Sunday evenings at 17:00pm
Wednesday Gang nights at 19:00pm
Thursday evenings at 19:00pm
Nights of Hope with Apostle Vincent Alexander
27 March at 17:00 pm
28 & 29 March at 19:00PM
For more information about our Recovery Homes
Contact details are:
021 691 9575 / 061 407 9474
Thanks for listening family. Stay blessed and stay connected.
If you missed out on today's radio segment, click here to listen to the full audio version of this testimony: