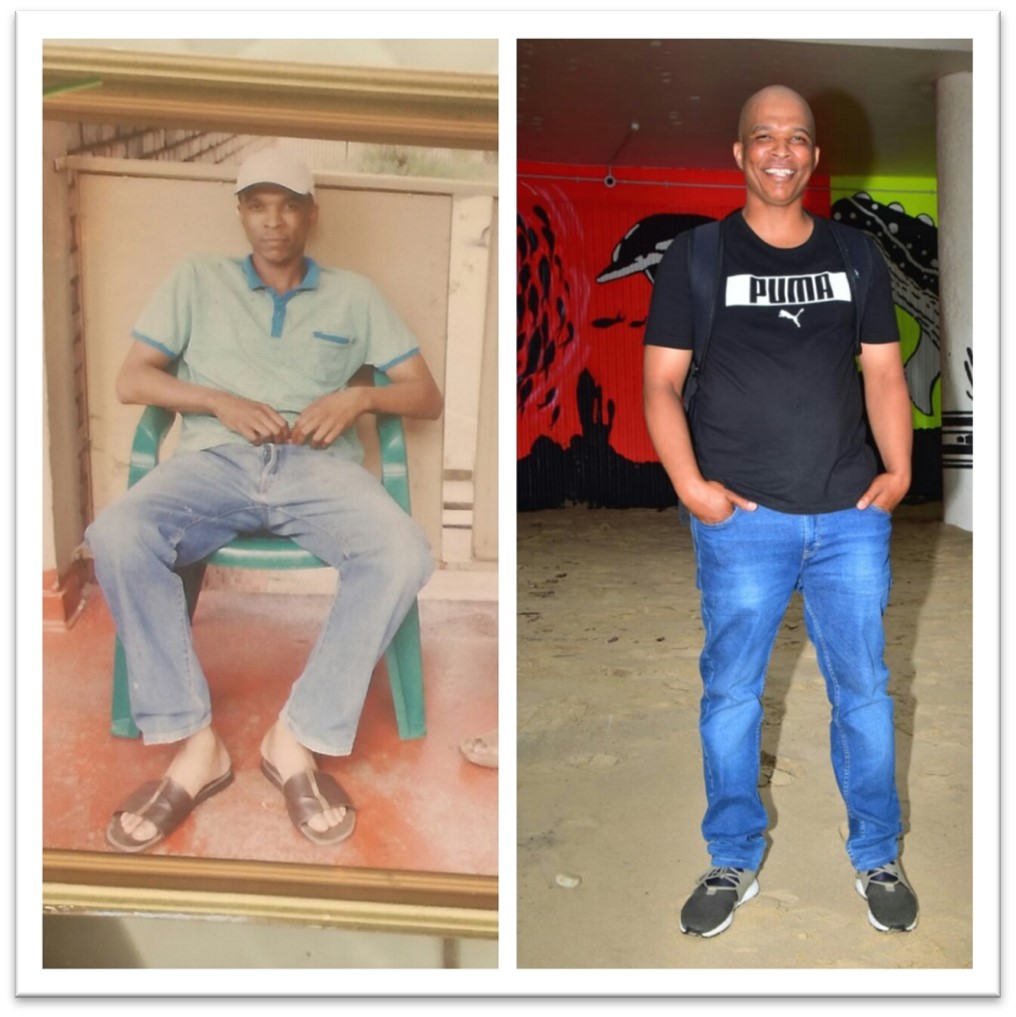 Wow, what a powerful testimony from Brother Lawrence. A messed-up young man from Pretoria, bound by gangsterism and drug-addiction for over 20 years. He felt like a good-for-nothing outcast in society. Just as he was about to take his own life as he had enough, he decided to say his last prayer.
It's in this prayer that God took a hold of him.
He suddenly started speaking in tongues for about 45 minutes to an hour. He says he never spoke in tongues before. He started feeling a shift within him, as if something was leaving his body. Right then and there he realised that he needed help.
He heard about Victory Outreach from his mother as she knew someone in that church. He immediately called his mother, and he received the phone number of V.O Pretoria. He spoke to a sister in the church and got connected.
He started attending church services and life groups. His life drastically changed within those 4 years when he gave his life to Jesus Christ. He went into the Recovery Home in Cape Town and has been there for almost 3 and a half years, where he assisted the home directors in discipling others that was like him. He went back to his hometown of Pretoria where he is evangelising and telling the people about the love of Jesus Christ and how He changed his life.
Recently Brother Lawrence assisted in the planting of the newest church in Wynberg in the Southern Suburbs of Cape Town, crusading, and evangelising to the lost and hurting communities of Wynberg, Ottery, Lotus River and the surrounding areas.
Listen to "Lawrence Testimony – Wynberg Crusade March 2nd 2022" on Spreaker.
If you would like to connect with our Wynberg Church, the details are as follow:
Sunday morning services at 09:00 am
Location:
Ottery Bruce Centre
1st Edward Avenue
Lotus River
Contact number:
(067) 251–4347 
Also, if you would like to connect with the Cape Town Church, our information will be below:
Services:
Sunday Morning services 08:00am, 10:00am and 17:00pm
Tuesday Nights Life Groups at 19:00pm in respective areas.
Wednesday G.A.N.G. Nights (Youth Services) at 19:00pm
Thursday Night Services at 19:30pm
Location:
123 Voortrekker Road, Goodwood
Contact Number:
0614079474
Thank you for listening. You can listen to the full audio segment here.
Stay blessed and stay connected.