Acceleration 2022 Series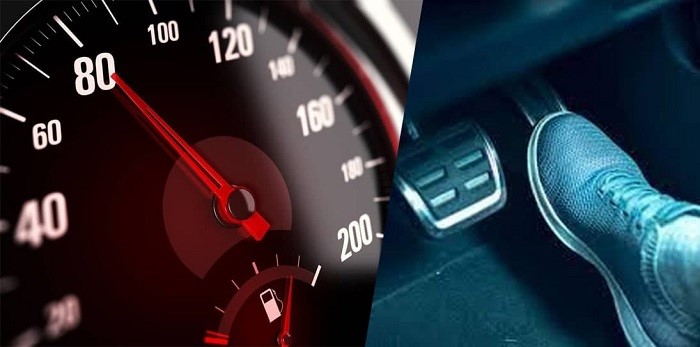 IT'S TIME TO REV. UP – Part I
By PG. Njoku
The time is now! Yes, it is or should I say: 'Now is the Time'. Whichever way one choses to say it, what appears paramount is that 'TIME' is of the essence hence, whatever needs to be done has to be done within the boundaries of time; for all things happen in time. Have you heard or come across the statement "Time Waits for no man"?Well, I have; and it is absolutely true.  Whatever it is you put into or give 'time' to, time takes it forever, nevertheless, it leaves you with the requisite benefit accruable to and from that which you spent your time on. Here's the caveat though: one has got to know what time it is and what it is you would like to accomplish in the time you've been given.
Suffice it to mean that though 'TIME' is a 'good and perfect gift' from the most high God; it can also like vapour and smoke evaporate into oblivion if not used judiciously. I therefore ask, do you know 'What Time It Is'? This thing called TIME has proven time and time again that 'TIME' isn't a sole prerogative of any human species neither can it be arrogated at will with no recourse to accountability in its usage. Again, I ask, do you know what time it is?
 Hebrews 12:1 declares;
Wherefore seeing we also are compassed about with so great a cloud of witnesses, let us lay aside every weight, and the sin which doth so easily beset us, and let us run with patience the race that is set before us,
Friend; I submit to you that the RACE is ON. It's the race of destiny. It's the race to attain a higher call in God, it's the race pre-set for you before time begun by your creator, the Almighty God. If there is ever a time to do anything meaningful for the Lord, NOW IS THE TIME.
I make bold to say if there is ever a desire or attempt at winning this race, you will require speed. No one who competes in a race with a desire to win competes with laxity and ineptitude as though it was a 'walk in a park'. The fact is there is no motion without a commensurate action and equally so, there is no speed or acceleration without a 'rev.'.
IT'S TIME TO REV. UP.  
The term 'Rev.Up' in the context of this writing is basically an idiomatic expression, a slang associated with speed and velocity in motors and engines. Another such word is 'ACCELERATION' which happens to be our anchor theme for the year.
Here's an idea of what the term 'Rev.Up' means:
To make an idling engine run very fast, in short bursts of power.
To increase the speed of a motor, especially very quickly or suddenly.
To make some engine work faster by injecting it with fuel.
4. To work faster due to an injection of fuel.
5.  To make someone or something more lively or productive.
6.  To increase in rate, amount, or activity.
7.  To improve the quality of something.
From the above and in line with God's promises for us this year, I am confident with no shadow of doubt, we are in a season of an accelerated move of God. Your time has come for a 'rev.up'. This is your TIME to REV.UP!
STAY TUNED FOR MORE ON THIS SERIES
LET US PRAY
Heavenly father, I thank you for your grace and mercy upon my life. And standing on your word, your name and your promise of 'acceleration' this year, I pray that my life will experience a 'rev.up' all wise, one that will bring glory and honour to your name. Amen