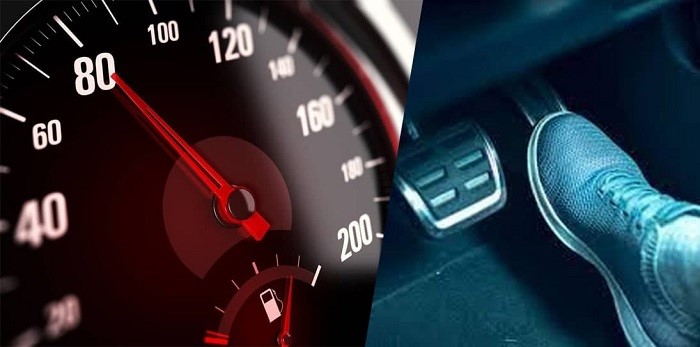 DIVINE SPEED!
By PG Njoku
By the leading of the Holy Spirit our founders, Pastor Sonny and Julie Arguinzoni together with our Elders and Leaders, in their wisdom, declared the year 2022 as our year of 'ACCELERATION'. Ever since this declaration, we have witnessed its wide acceptance and adoption by the Victory Outreach family globally. To this end, we have seen and continue to see and hear several messages anchored on this prophetic word in an attempt to PREPARE, POSITION and PROPEL God's people into all that God has in store for us within this season of acceleration.
Victory Outreach Church of Capetown  happens to be one of the churches which adopted 'ACCELERATION' as its theme for the year, 2022. Our hope and prayer is aptly captured in 1 Kings 18:41-46:
41 And Elijah said unto Ahab, Get thee up, eat and drink; for there is a sound of abundance of rain. 42 So Ahab went up to eat and to drink. And Elijah went up to the top of Carmel; and he cast himself down upon the earth, and put his face between his knees, 43 And said to his servant, Go up now, look toward the sea. And he went up, and looked, and said, there is nothing. And he said, Go again seven times.
44 And it came to pass at the seventh time, that he said, Behold, there ariseth a little cloud out of the sea, like a man's hand. And he said, Go up, say unto Ahab, Prepare thy chariot, and get thee down that the rain stop thee not. 45 And it came to pass in the meanwhile, that the heaven was black with clouds and wind, and there was a great rain. And Ahab rode, and went to Jezreel. 46 And the hand of the Lord was on Elijah; and he girded up his loins, and ran before Ahab to the entrance of Jezreel.
From the scripture above, particularly verse 46, we see how that by divine empowerment and assistance as indicated by the hand of the Lord coming upon Elijah, he was able to gird up (tuck in) his lions (cloak) and ran ahead of Ahab to the entrance of Jezreel.
From the verses preceding verse 46, we read that Ahab began the race way ahead of Elijah. Not only did Ahab begin the race ahead of Elijah but Ahab went onto his chariot (horses) which would have naturally and logically given him an advantage. However, Elijah, though beginning late; still arrived at Jezreel before Ahab and his chariots.
Have you ever wondered what was responsible for this kind of exploit? Well, wonder no more! The only explanation to this, is that Elijah was assisted by heaven. It is a mystery called DIVINE SPEED. Here we see an ordinary man having separated him-self and vigorously seeking the face of God, receiving supernatural and extraordinary empowerment called Grace; to run and attain a speed he would not have attained ordinarily without the Grace of God. The Grace for DIVINE SPEED is also available for you and your family this year and beyond and can only be routed through the office and person of Jesus Christ. May you obtain the GRACE for Divine Speed in Jesus' mighty name.  Amen.
STAY TUNED FOR MORE ON THIS SERIES.
LET US PRAY
Lord by you mighty power and as an act of your mercy grant that I may enjoy Divine Speed and obtain Grace for Acceleration to fulfil your will, plan and purposes for my life this year and all the days of my life for your honour and glory. Amen