Testimony of Courtney
Interviewed by Pastor Dre Henderson
19 July 2023
How was your life like before you got saved?
Testimony of God's Grace. Courtney says that the life he lived before Christ saved him, was messed up. He says that many times he had made decisions that hurt other people. At the age of thirteen, he was introduced to drugs. He says that he tried drugs as a result of peer pressure.
He only realized now that the enemy intended to steal his joy. At age seventeen, he tried heroine and was bound to the drug for eleven long years.
How did you end up changing?
Courtney says that he knows that his decision to change was God orchestrated. One day he had met an old friend that he used to smoke with. His friend had said that he wanted to change and go to rehab but before he does that, he wanted to have his last hit of drugs.
He told his friend that he wants to go with. They went together but there was no space at the rehab for one more person, however, they referred him to Victory Outreach Recovery Home.  
The very next day on the 19th of January 2012, he entered the Victory Outreach Recovery Home, on the same night, he gave his life to the Lord. Keegan explains that it was two days later, while he was kicking his addiction, when God baptized him in His Holy Spirit.
While he was fighting his addiction, he burst out into tongues and God filled him with His spirit. God's holy spirit was manifesting on his life that night. That's how God was cleaning him and that's how he came to know God and how his life changed."
What is God doing in your life today?
God is really making a statement with his life. He says he cannot believe how far God has brought him. He always just thought, once a drug addict always a drug addict. Keegan believes that God uses the foolish things of the world to shame the wise, which is what God has done for him and many others.
Today Keegan serves as a leader in Victory Outreach Mitchell's Plain. He is also involved in the youth ministry where he spreads the gospel of Christ to help our generation know about God.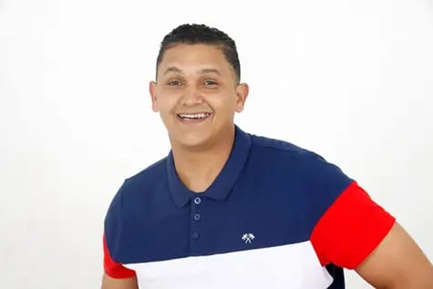 A word of encouragement form Courtney:
"There are so many people that are bound to the things of this world. Living a life without purpose, without direction. I know of many that are still standing on the same corner that I was standing.
Many still sitting on that same Pelapos that I was sitting in. I want to let somebody know, if you still have the breath in your lungs and the strength in your bones to stand up there where you are at right now then I want to let you know that God is not done with you yet. Inside of you, you still plan for more. Whatever you're planning for, whatever you're striving for, it's got nothing compared to what God has called you for.
You are called despite your situation right now. The Bible says that before you were formed in your mother's womb, God knew you. Jeremiah says that I know the plans I have for you declares the Lord, plans to prosper and not plans to harm you. Plans to give you hope and a future.
I want to let you know that no matter what lie the enemy is telling you right now.  The truth of God's word will prevail when you say yes to the Lord. I want to encourage someone, it's not the end of you.
What you are bound to, it's not the end of you. You see what whatever you are fighting right now it's not the end of you. God has more in store for your life. Just begin to cry out upon the name of Jesus and he will surely answer."

Listen to "Courtney Testimony – July 19th 2023" on Spreaker.
For more information about our church, go to our website at:
Third Wave Nights – Fridays at 19:00pm
GANG services @17h00 every Sunday
Sunday morning service at 08:00am & 10:00am
For more information about our Recovery Homes
Contact details are:                                          
061 407 9474/021 691 9575
You can also visit our contact us page.
Thanks for listening family. Stay blessed and stay connected.
If you missed out on today's radio segment, click here to listen to the full audio version of this testimony: