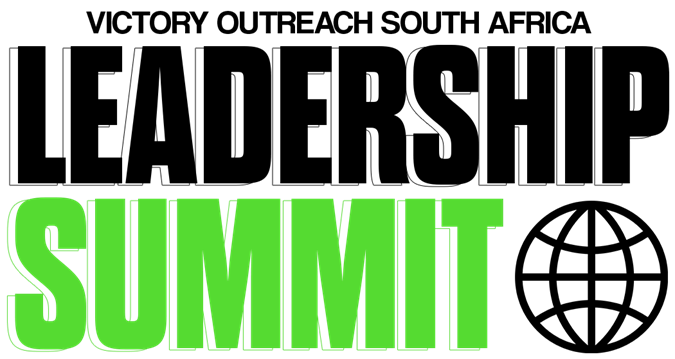 Acts 6:3-5
"Brothers and sisters, choose seven men from among you who are known to be full of the Spirit and wisdom. We will turn this responsibility over to them 4 and will give our attention to prayer and the ministry of the word. 5 This proposal pleased the whole group. They chose Stephen, a man full of faith and of the Holy Spirit."
People who serve people
So many people want to be sergeants, but sergeant comes from the French word for servant. The traits of servant-hood are not traits that many of this generation long for.
A.    Willingness to be humbled
The first thing Stephen was asked to do was serve food to widows. Not preach or lead or be the face of a movement
2 Chronicles 7:14
"If my people, who are called by my name, will humble themselves and pray and seek my face and turn from their wicked ways, then I will hear from heaven and I forgive their sin and will hear their land."
We need humility in our character
Humility requires us to acknowledge or imperfections. We need humility in our choices.
"Humility is not thinking less of yourself, it is thinking of yourself less." – Rick Warren When we decide anything, is the first question how will this benefit me?
When you have humility in your choices you're Kingdom minded.
We need humility in our church.
HUMILITY BRINGS UNITY
Like never before we need unity in our generation.
The enemy may not be able to eliminate us, but if he can divide us, he has won.
B. Willingness to be inconvenienced
Acts 10:38 says, "see how God anointed Jesus of Nazareth who went about doing good.
Jesus got up everyday and served.
Everywhere He went, even though He had a purpose and He was healed somewhere, He let himself be interrupted by the needs of the people.
So often we study the steps of Jesus. Maybe, we should study the stops of Jesus.
Being stopped for the children, the sick, the outcast.
C.    Willingness to be a vessel
God's not calling us to work for him. He's calling us to work through him. This could be why some people get 'burnt out' or become spiritually dead.
Signs you are 'burnt out':
It becomes an obligation and not an opportunity. It becomes a problem and not a privilege.
It becomes a job and not joy.
"Slaves do what people want; servants do what people need."
If I choose to serve no one, then I'm choosing to serve myself, and that serves no one. Stephen was willing to meet the needs of the people.
People who build boldly.
A.  You must first learn to serve before you can stand.
Building boldly is implementing the convictions of the House without fear of opinion. Fearing God not man.
Fearing His Word and not man's word. Fearing being out of His will and not failure.
WE NEED BOLD LEADERS
David could stand because he had served in the shepherd's field. Nehemiah could stand because he served the king.
John could stand to King Herod because he served Jesus. Jesus could stand because He served the people.
Stephen could stand because he had served in the church.
These men stood for what they served.
Some people try to stand for what they never served, and that will accomplish nothing.
Matthew 23:11-12
"11 The greatest among you will be your servant. 12 For those who exalt themselves will be humbled, and this who humble themselves will be exalted."
In order to stand and be affective in the world you need the Holy Spirit. And in order to receive the Holy Spirit you must first serve.
YOU CAN'T CHEAT GOD'S PROCESS
B. In order to be bold you must KNOW Him.
The men who have boldly stood up in God's word were men that had already established their relationship with the Lord.
In the Bible when it says the word knew it means in an intimate way.
When you Know God it becomes personal to you instead of it being normal.
If this world doesn't offend the way it treats Jesus, then you must not KNOW Him like you're supposed to.
Goliath was blaspheming God and David couldn't stay still.
Acts 7:1-50
"Stephen explains how their fathers who came before them persecuted the prophets of the Lord."
Stephen already knew the Lord.
He knew his word. And He would not stay quiet.
Acts 7:51-53 MSG
"And you continue so bull headed! Calluses on your hearts, flaps on your ears! Deliberately ignoring the Holy Spirit, you're just like your ancestors. Was there ever a prophet who didn't get the same treatment? Your ancestors killed anyone who dared talk about the coming of the Just One! And you've kept up the family tradition traitors and murderers, all of you. You had Gods Law handed to by angels gift wrapped and you squandered it."
Sounds like our world today! People who live to sacrifice.
A.   A genuine sacrifice is a matter of the heart.
2 Corinthians 9:7
"So let each one give as he purposed in his heart, not grudgingly or of necessity; for shod loves a cheerful giver."
This isn't just about money. It's not about time. It's about our lives. Do you find joy giving your life.
IT'S A MATTER OF THE HEART
Acts 7:59-60
"59 And as they were stoning Stephen, he called out, "Lord Jesus, receive my spirit." 60 and falling to his knees he cried out with a loud voice, Lord, do not hold this sin against them."
This reminds me of Jesus stating, "Lord forgive them for the do not know what they are doing." While he was on the cross.
The ultimate sacrifice is not just giving your life. But giving your life with no resentment in your life.
B.   A genuine sacrifice is expecting nothing in return.
"The ultimate test of man's conscience may be his willingness to sacrifice something today for future generations whose words of thanks will not be heard." – Gaylord Nelson
The story of Stephen is a man who was willing to sacrifice. If you're doing it for your leaders don't call it sacrifice.
If you're giving because you have to don't call it sacrifice.
He had no desire for himself but to stand for what was right. AND THAT, CAUSED REVIVAL
C.   A genuine sacrifice is expecting it to cost you.
2 Samuel 24:22-24
"22 Araunah said to David, "Let my lord the king take whatever he wishes and offer it up. Here are oxen for the burnt offering, and here are threshing sledges and October yokes for the wood." 24 But the king replied to Araunah, "No insist on paying you for it. I will not sacrifice to the Lord my God burnt offerings that cost me nothing."
David would not give a sacrifice that cost him nothing. A sacrifice that cost us nothing is no sacrifice at all.
Acts 11:19
"Now this who were scattered because of the persecution that arose over Stephen traveled as far as Phoenicia and Cyprus and Antioch."
THIS REVIVAL IS GOING TO COST US
Acts 7:58
"58 And cast him out of the city, and stoned him: and the witnesses laid down their clothes at a young man's feet, whose name was Saul."