Testimony of Tommy Jituboh
14 September 2022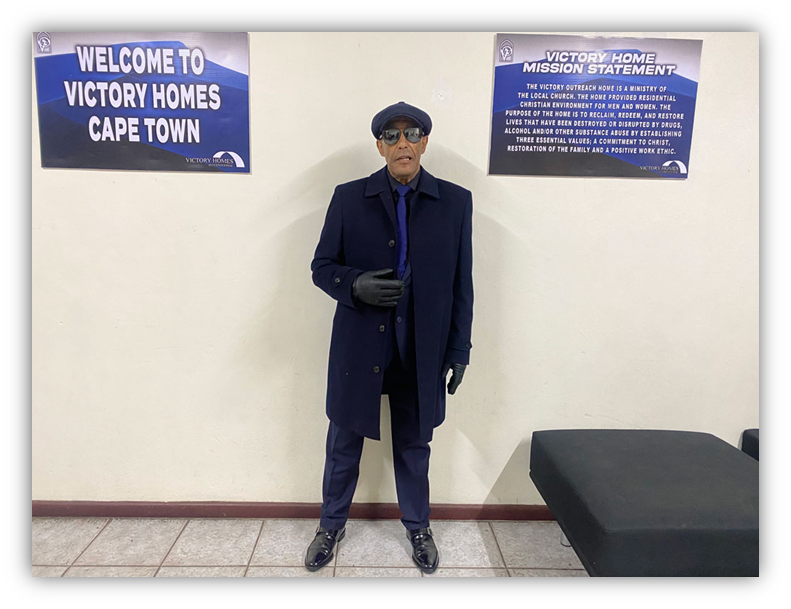 What a powerful testimony, his father from West Africa and mother from England, they were 9 siblings, born and raised in King's Cross, England. At a very young age he was very mischievous, and that mischief led him to spend 29 years of his life in prison for various bank robberies.
He states that he never used drugs to have a clear mind when executing the bank robberies. While in prison, he sampled and experimented with drugs, and by the time he was released from prison, he was a drug addict. He found himself on the streets of King's Cross, addicted, homeless and a very messed up young man.
At that time, he had a girlfriend and she told him to go to the clinic to get tested as she had HIV. He went to get tested and found that he also had HIV, that also turned into full blown aids. At that time, he was about to give up on his life, as he had no purpose, homeless and addicted to drugs.
On 13 July 1993, he remembered there was a church called Victory Outreach, who evangelised in the streets of King's Cross. There was this man that told me that Jesus loves him and that He has a plan and purpose for his life. This man shared what God had done in his life, and I was able to connect with the lifestyle he was talking about.
He gave his life to Jesus on that day, 29 years ago. He went into the Victory Outreach Recovery Home, and he made a deal with God. He said, "God, if you can cure me of this drug addiction and this disease, he will serve God for the rest of his life". He eventually had the courage to tell his pastor about the full-blown aids. The doctors gave him six months to live, but that was 29 years ago.
He just wants to let somebody know who is struggling with an addiction, with a disease, if God could do it for him, He can do it for anyone, if you just give Him the chance and the time.
Now, he finds himself in Cape Town, South Africa, for the past 14 years, reaching drug addicts, gangsters, prostitutes and all the hurting people of the world and their families. They got the go ahead and are ready to go into the prisons, spreading the Gospel of Christ. He just knows that God is going to do a tremendous work within the prison system.
He just published and released a powerful book called "Once I was lost", telling his life story. He knows that it is going to impact and change lives in King's Cross, England, and lives here in South Africa. He feels that it wasn't him that put the book together, that God put it together. He is just excited to see what God is going to do.
He just wants to encourage the parents, not to give up on their children, even though they just bring devastation to your front door, like he did to his parents. His family was restored, and he was also able to get his son back, God's light was able to shine in that dark place called King's Cross. Once he was blind, but now he sees. Once he was lost, and now he is found.
For more information about our church, go to our website at:
Third Wave Nights – Fridays at 19:00pm
Sunday morning service at 08:00am & 10:00am
For more information about our Recovery Homes
Contact details are:
021 691 9575 / 061 407 9474
Thanks for listening family. Stay blessed and stay connected.
If you missed out on today's radio segment, click here to listen to the full audio version of this testimony: