Testimony of Dexter
24 August 2022
What a powerful testimony of a young man, lost and bound by drug addiction for over 18 years, with no hope and no purpose, pursuing a crazy life.
It all started when his mom passed away. They lived in a big house, but then, two years later, his dad also passed away. That was when they started partying and inviting all the wrong crowd to their home. He remembers on that specific day, there was a creepy character he had to get rid of in his house, resulting in him having to use excessive force, forcing him to almost hurt the other person very badly.
At about 02:00 am, the very same evening, the same guy came back to his house, bringing his gangster friends with. They were shouting for him to come out. He could not let them come inside the house, so he went outside, aware of what was about to happen.
He went up to this same guy who I have put out, grab both his hands to ensure that he do not have any weapons on him. He broke lose and took a massive sword out of his jacket, ready to stab him. He knew he had to get away, so he had a gap and ran away, over the neighbour's fence, shouting for help. He got under his neighbour's car and hid there until daybreak.
Soon after, he inherited a lot of money, resulting in him using drugs and partying even more. He was entertaining friends and really wasted his money. He lost his job, blew his inheritance, and found himself homeless. He found this house to rent for a low rental fee, but it was all a scam. It was a house rented by gangsters, and for a second time, he had to escape in order to save his life.
He realised then that he needed help. He heard about Victory Outreach church numerous times, who is helping gangsters, drug addicts and prostitutes, all the hurting people and their families. He eventually got into the Victory Outreach Recovery Home.
The process was not easy, he lacked discipline and structure. He knew that if he really wanted to change, he had to take ownership of his own life. He learned a lot in the recovery home. How to read the Bible, how to pray for long hours on end. He was exposed to teachings and preaching. He has a lot of admiration for the Pastors, who is working closely with them, teaching them how to understand their purpose in life.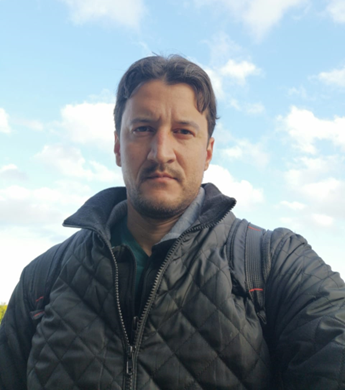 Currently, he is in the sound ministry within Victory Outreach Church. From being homeless, to being a steward of a house. From being jobless, to having a fabulous job. From being without a family, to finding a spiritual family. What will always remain with him is the love and support he got at Victory Outreach Church of Cape Town.
He thanks God for saving him on more than one occasion, and he is glad that he found his purpose and calling of God in his life. He wants to encourage anybody who is in his shoes that there is hope in Jesus Christ, to never give up hope.

For more information about our church, go to our website at:
Third Wave Nights – Fridays at 19:00pm
Sunday morning service at 08:00am & 10:00am
Unity Service – Sunday August 28th 6pm
For more information about our Recovery Homes
Contact details are:
021 691 9575 / 061 407 9474
Thanks for listening family. Stay blessed and stay connected.
If you missed out on today's radio segment, click here to listen to the full audio version of this testimony: